18 Best Gifts for Coffee Lovers 2021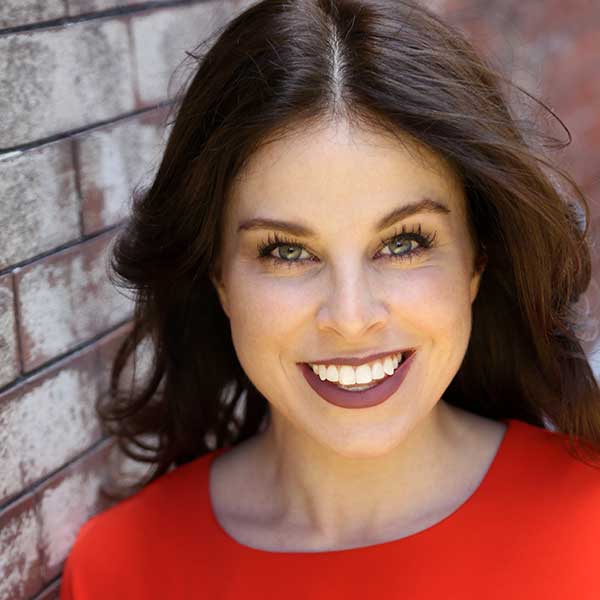 Amanda Norcross • May 12, 2021
Searching for unique coffee gift ideas? From coffee subscription gifts to coffee gift baskets, these are the best gifts for coffee lovers.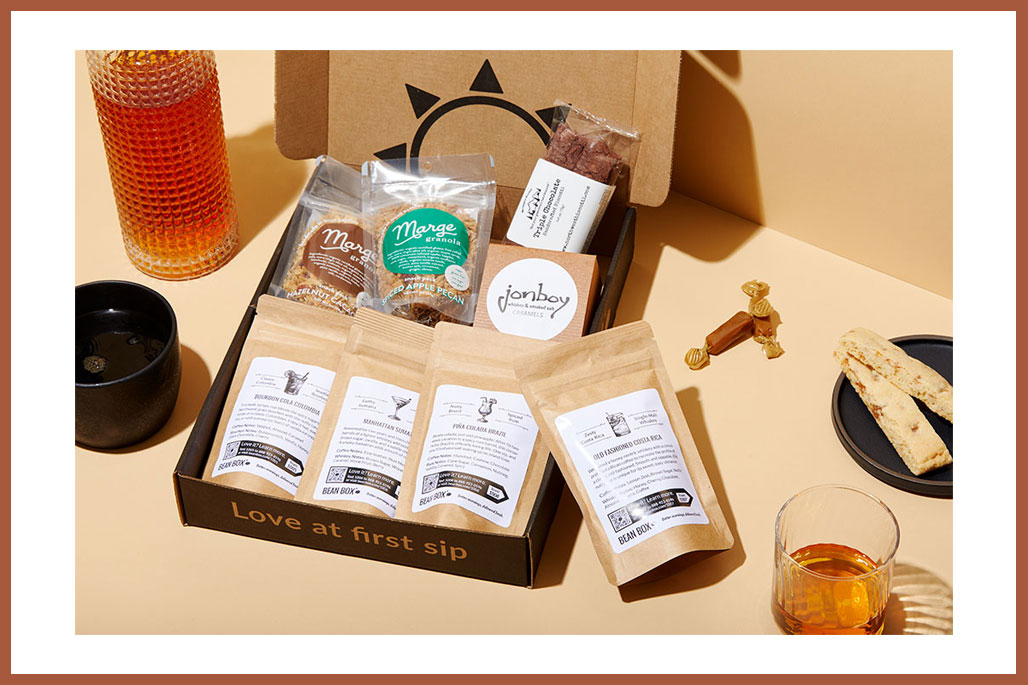 1. Barrel-Aged Coffee Gift Box
If the coffee lover in your life enjoys fine spirits AND good coffee, this is the gift for him. The Barrel-Aged Coffee Gift Box features four cocktail-inspired coffees, plus eight artisan treats including biscotti and gourmet granola.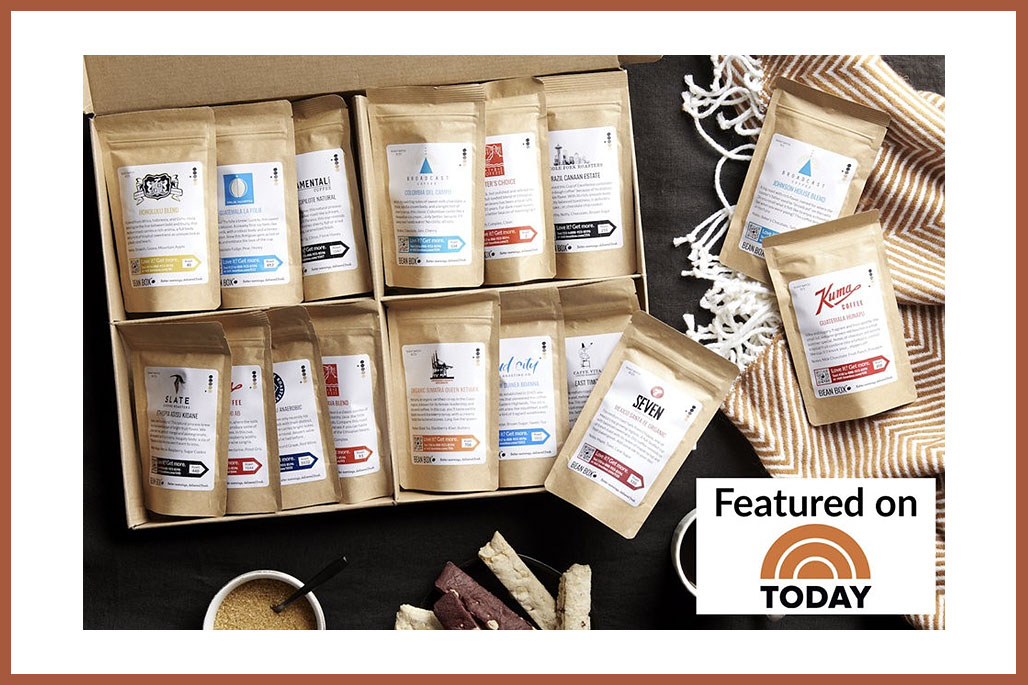 2. World Coffee Tour Box
Treat your gift recipient to a coffee "trip" around the world with the World Coffee Tour Box. Recently featured on The Today Show, this is the crème de la crème of coffee gifts, with 16 1.8-ounce coffee samples (four to five cups of coffee per bag) ranging from chocolate-flavored Latin American roasts to fruit-forward African coffees.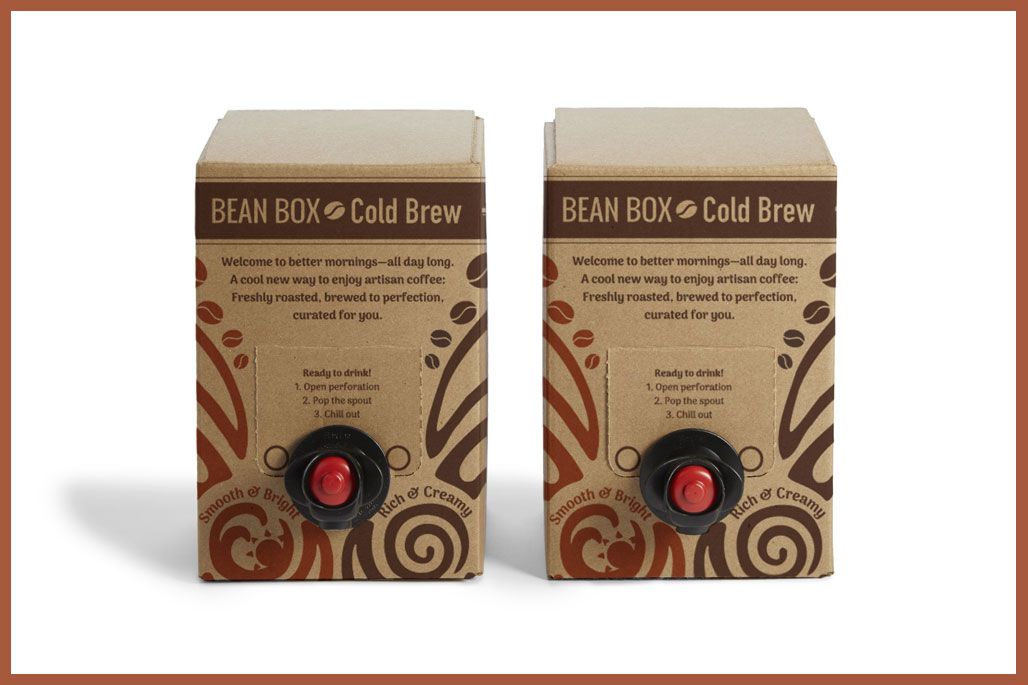 3. Cold Brew
Summer is here, which means it's time to break out the cold brew! Treat the coffee lover in your life to the all-new Bean Box Cold Brew, available in two flavors: Smooth & Bright and Rich & Creamy. Buy one or purchase as a pair. This cold brew is ready-made, no dilution or preparation required.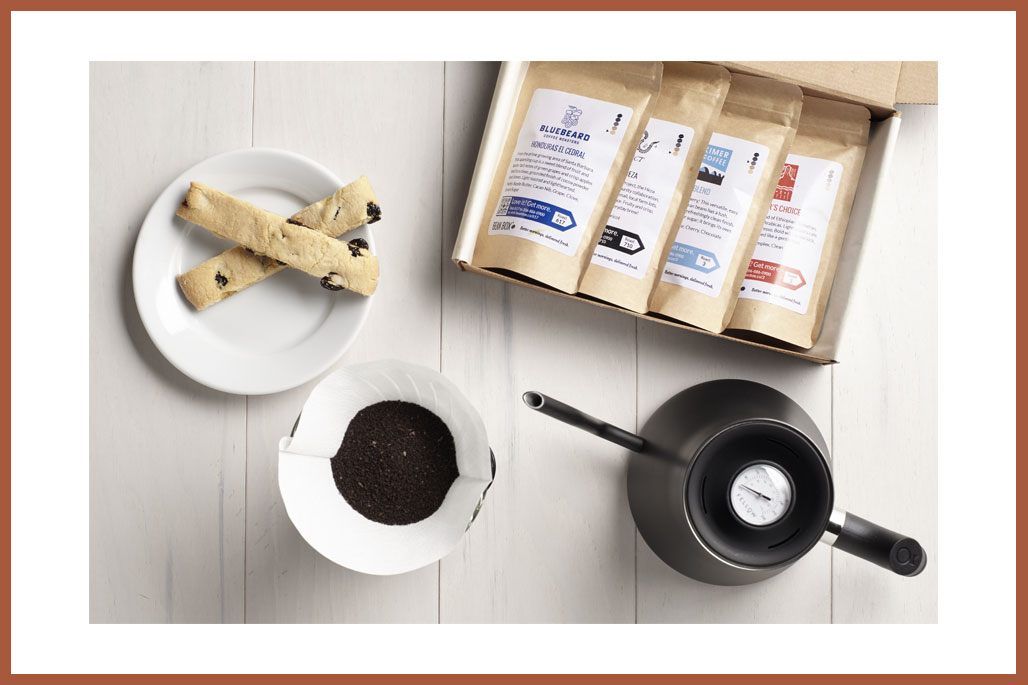 4. Bean Box Coffee Tasting Subscription
Call if the coffee gift that keeps on giving. Our Coffee Tasting Subscription features four specialty coffees delivered each month and guaranteed fresh.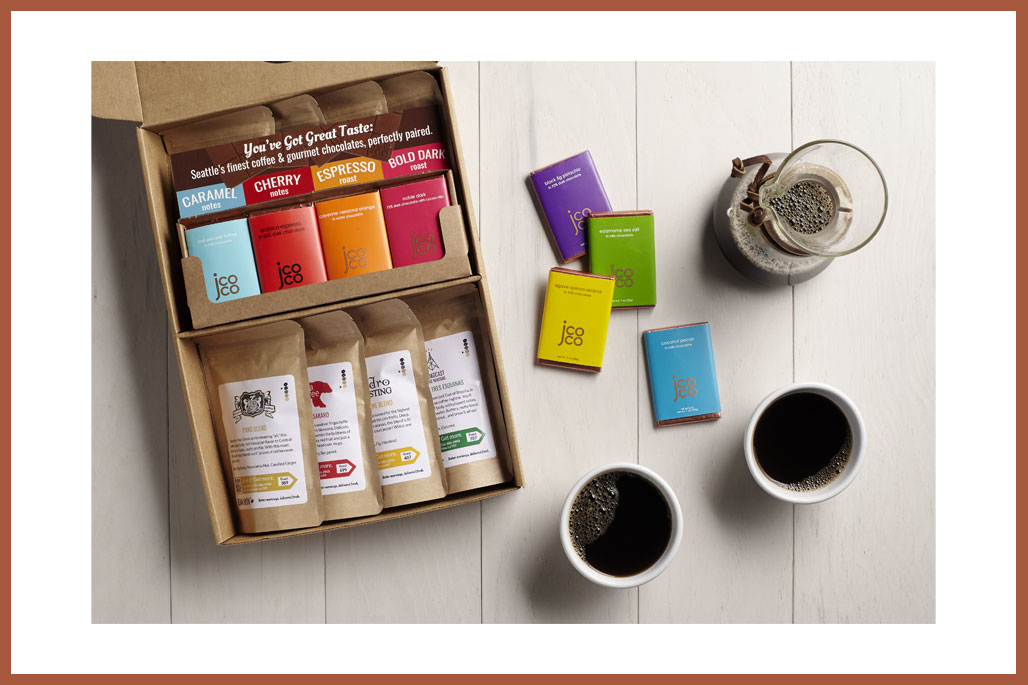 5. Coffee + Chocolate Gift Box
Is there any better combination? The Coffee + Chocolate Gift Box is available in two variations: Standard and Deluxe. The Standard size comes with four coffees and four artisan chocolates (sourced from the Seattle Chocolate Company) for pairing, while the Deluxe version comes with eight coffees and eight chocolates.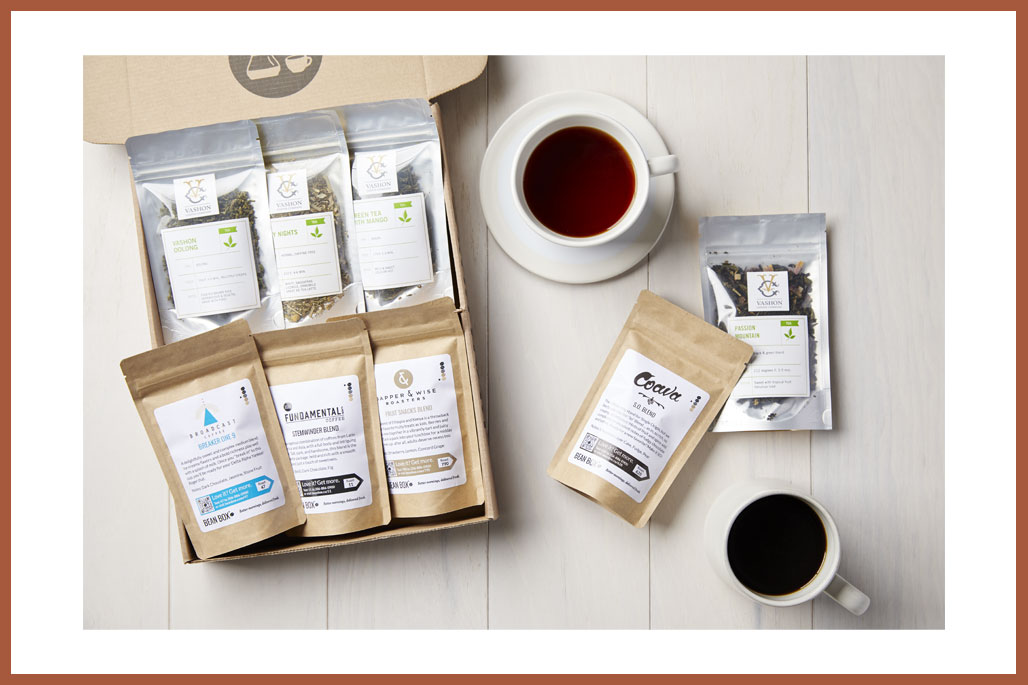 6. Coffee and Tea Gift Box
Know someone who enjoys both coffee and tea? Treat them to the Coffee and Tea Gift Box, which comes with four specialty coffees and four artisan, loose-leaf teas. (And if your gift recipient doesn't own a strainer for loose-leaf teas, be sure to include one with their gift).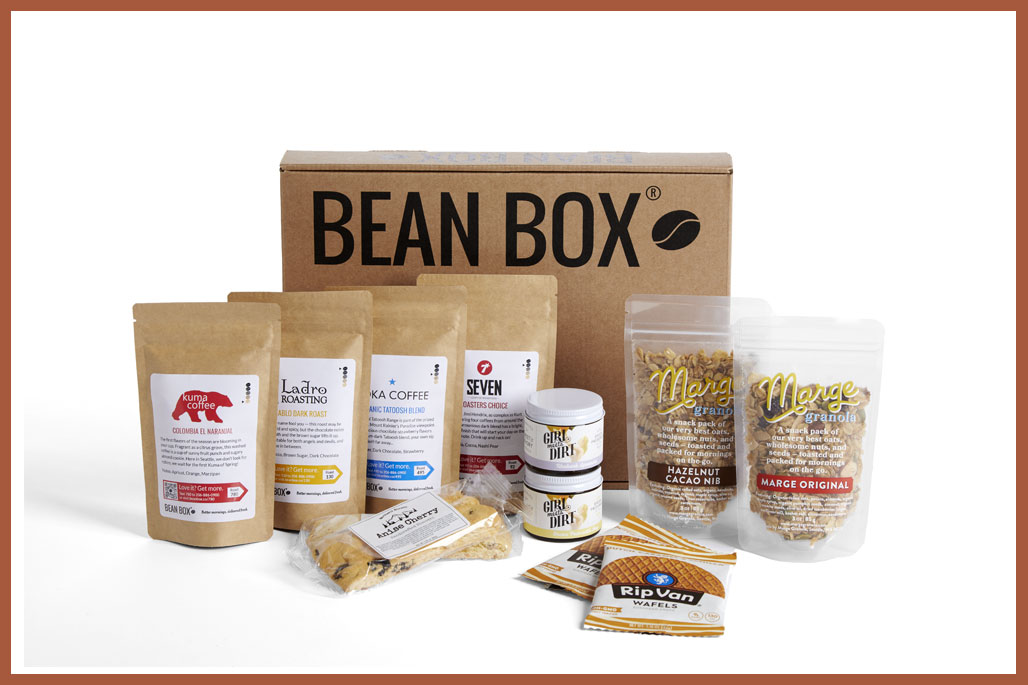 7. Good Morning Gift Box
Treat your favorite coffee lover to breakfast in bed with a Good Morning Gift Box. This themed box features four coffees (with light, medium or dark roasts—you choose) and eight breakfast goodies including biscotti, artisan granola, stroop wafels and fruit preserves. Breakfast in bed has never been easier (or more delicious).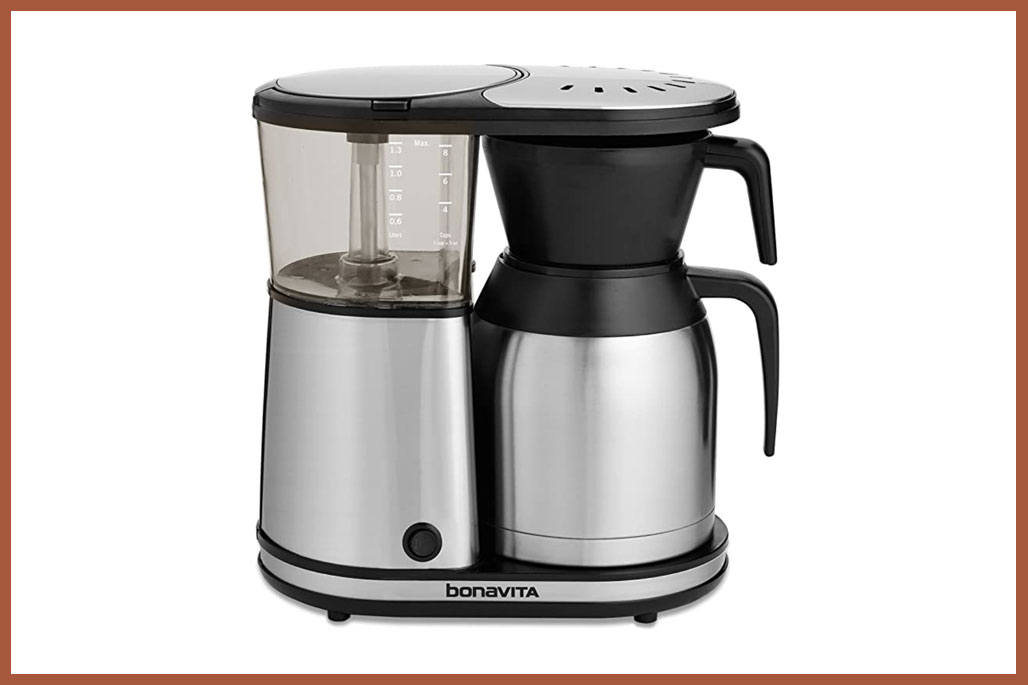 8. Drip Coffee Maker
A drip coffee maker is a classic, tried-and-true gift. Gift someone with a new coffee machine such as a Mr. Coffee or Bonavita. These are our picks for the best drip coffee makers.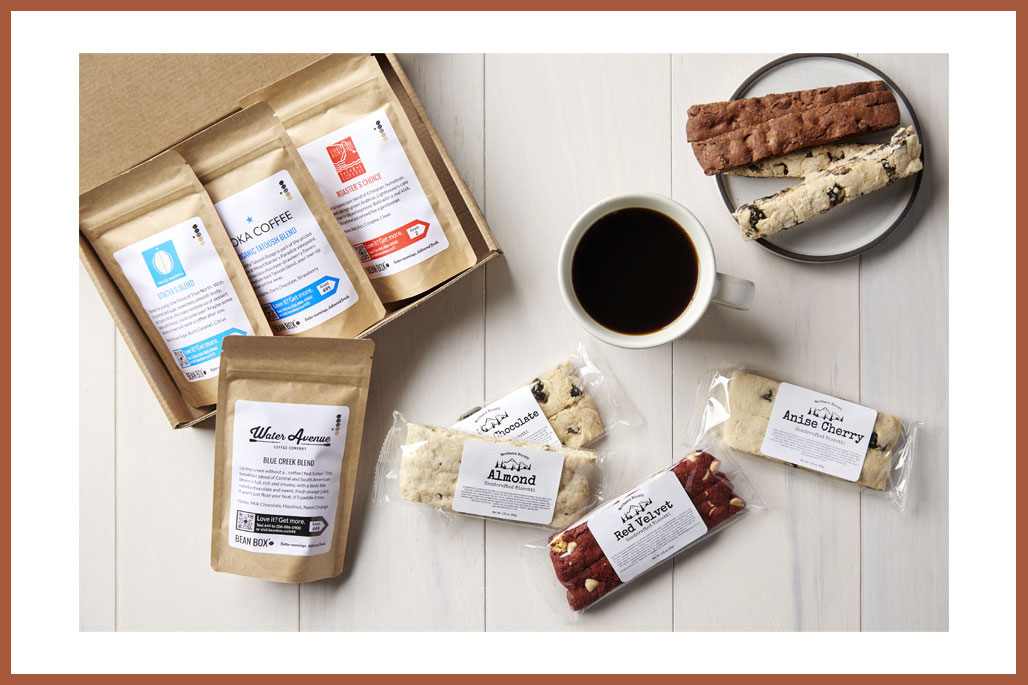 9. Coffee + Biscotti Tasting Box
The Coffee + Biscotti Tasting Box has four specialty coffees and four biscotti cookies, perfect for an afternoon pick-me-up (or an any-time-of-the-day pick-me-up). Tip: Add a tea tasting pair to your order so your gift recipient can enjoy tea with their biscotti, too.

10. Bean Box Coffee Sampler
The Bean Box Coffee Sampler is a surefire way to please any coffee lover. Buy a one-, three-, six-, or 12-month subscription to this box, which features four specialty coffees with tasting notes and brewing tips. Select a variety of roasts or choose your recipient's favorite type (light, medium or dark).

11. Single-Brew Cups
If you know someone who uses a Keurig or another single-cup brewing machine, treat them to some new brew cups. Our Bean Box Single Brew Cups Box comes with 15, 30 or 60 cups of artisan roasted coffee.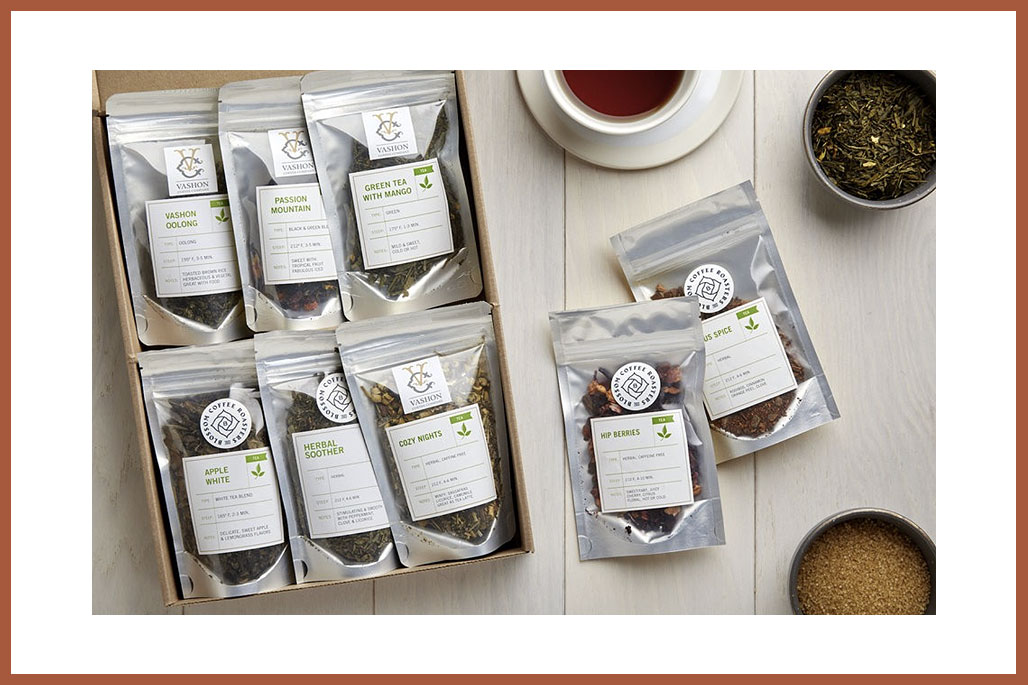 12. Tea Tasting Gift Box
If your gift recipient is strictly a tea drinker, get them the Tea Tasting Gift Box with eight loose-leaf teas. Gourmet teas include the relaxing Herbal Soother and Cozy Nights, sourced from Vashon Island Tea in Washington State.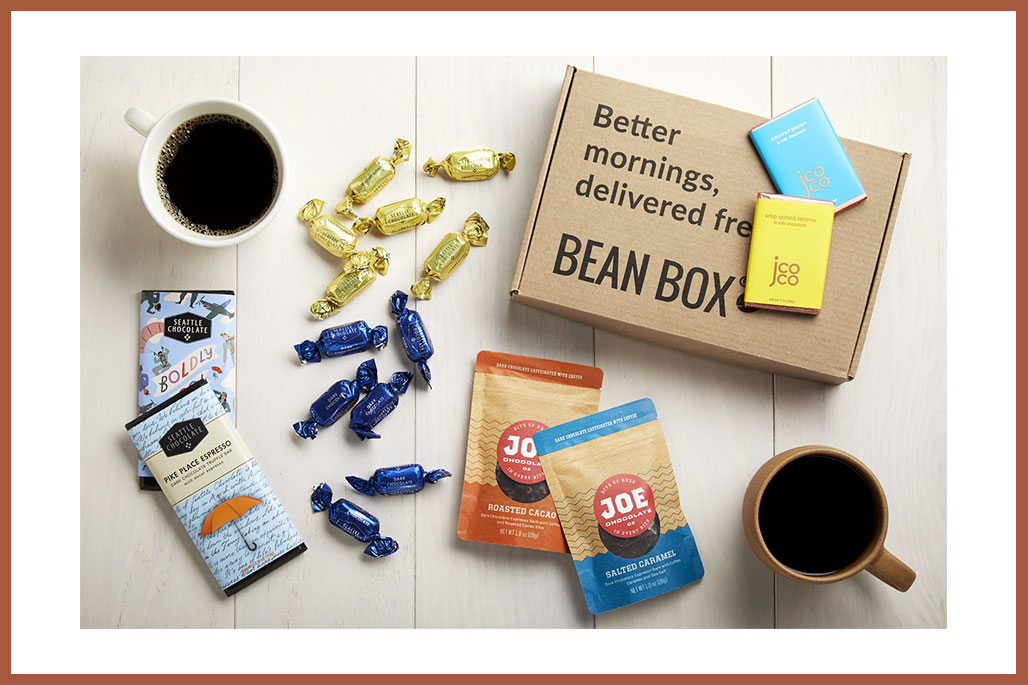 13. Chocolate Collection Gift Box
If you know someone whose motto is "life's short, eat dessert first," this is the ultimate coffee gift for them. The Chocolate Collection Gift Box comes with eight pieces of artisan chocolate: coffee-infused chocolate bark, handmade at Seattle's Pike Place Market; two culinary-inspired chocolates (flavors such as Bali Sea Salt Toffee and Cayenne Veracruz Orange), two sets of seasonal truffles, and two chocolate truffle bars. Yum!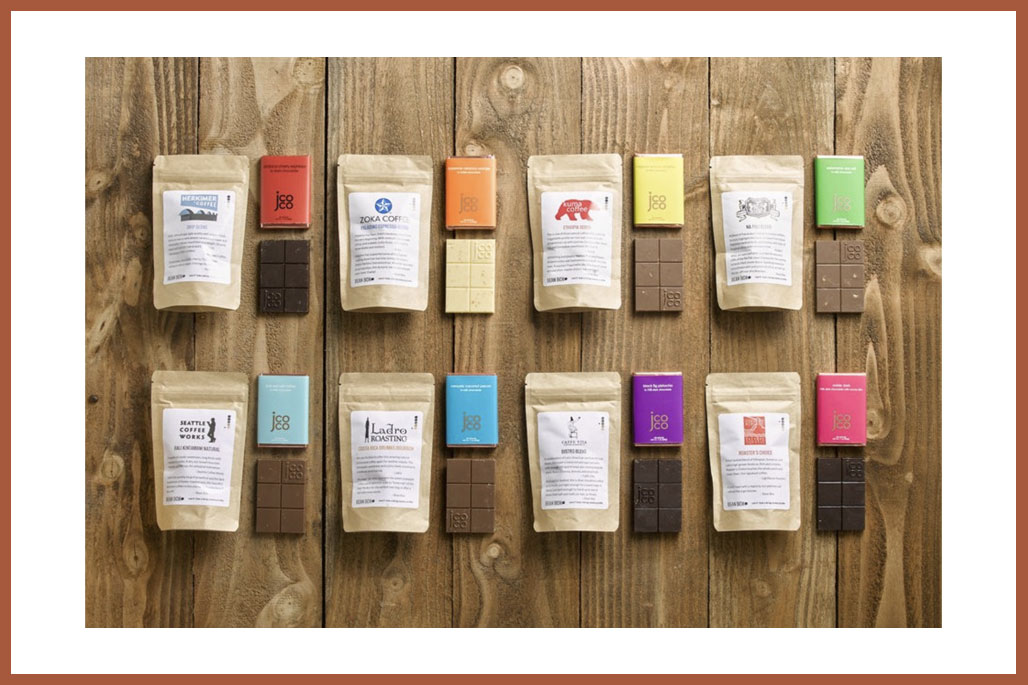 14. Bean Box Gift Certificate
You can't go wrong with a gift card! Gift the coffee lover in your life with a Bean Box Gift Certificate, delivered by email. You can opt for e-gift delivery on all of our coffee gifts, too.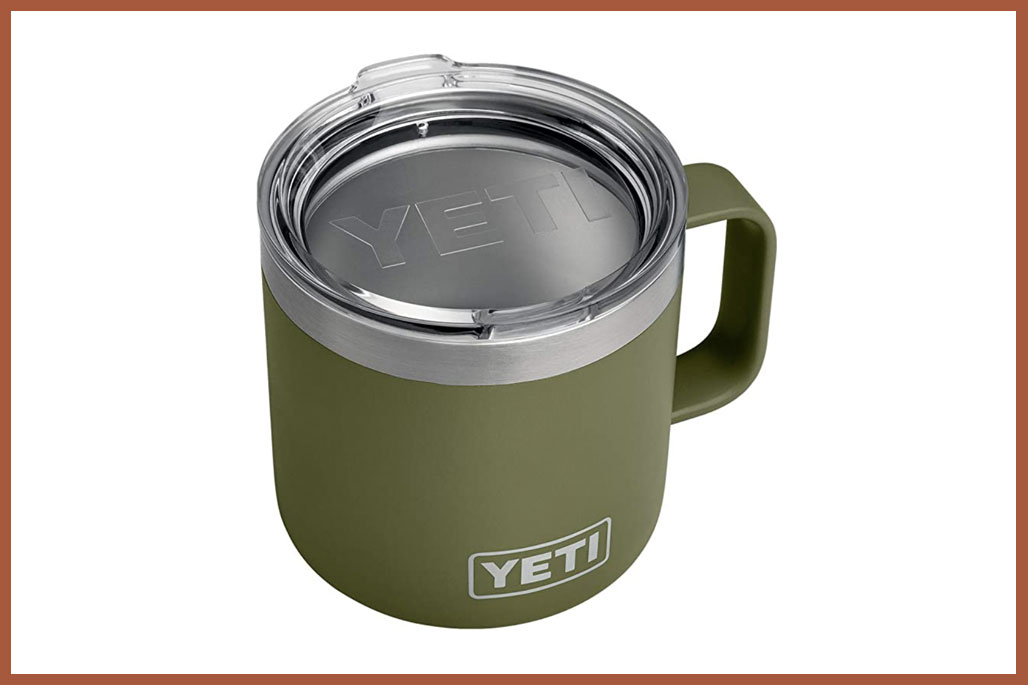 15. YETI Rambler 14 Ounce Mug
It's best to drink your coffee right after it's done brewing. But let's be honest: that's nearly impossible some days. That's why the YETI Rambler 14 Ounce Mug makes a great coffee gift. Available in eight colors, it's guaranteed to keep coffee hot (or cold, when sipping homemade iced coffee or cold brew). It's also dishwasher safe.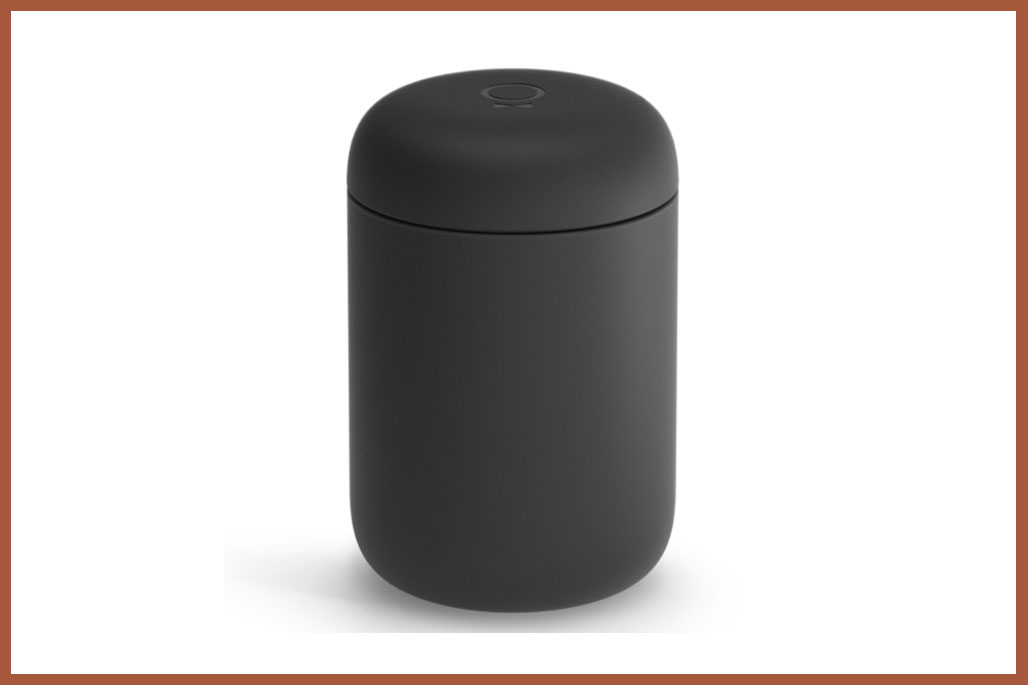 16. Fellow Carter Everywhere Mug
Whether you're heading to the office or going camping for the weekend, the Fellow Carter Everywhere Mug is perfect for coffee on the go. Available in two sizes (12 or 16 ounces), this coffee mug not only promises heat retention, but also guarantees optimal coffee taste. It's super sleek, too.
17. AeroPress
Speaking of coffee on the go, the AeroPress is the best way to make coffee while traveling and is the perfect coffee gift to give ahead of the vacation season.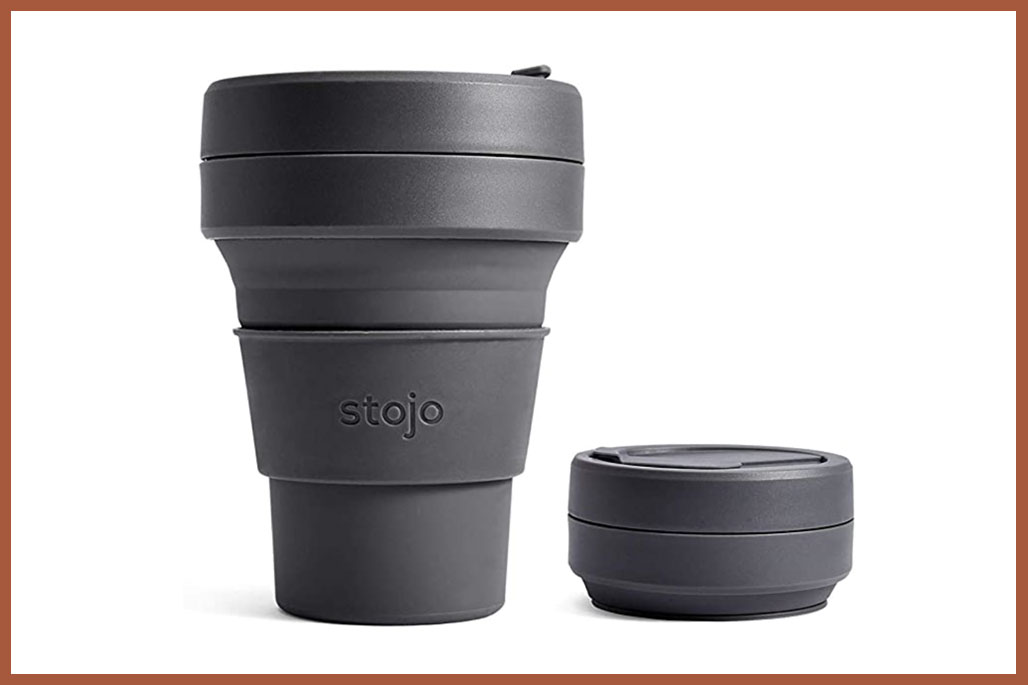 18. Stojo Collapsible Cup
The Stojo on the Go Coffee Cup is a pocket-size, collapsible cup that works well for all drinks, including coffee and tea. It's made from food-grade silicone and is dishwasher safe.
Get Your VIP Pass: Try four coffees hand-picked by a world-class judge!
We want to help you make better coffee at home. Our recommendations are our own, and never sponsored. If you see something you love and buy it through our links, we may receive an affiliate commission (thanks for that!).