4 Best Barrel-Aged Coffees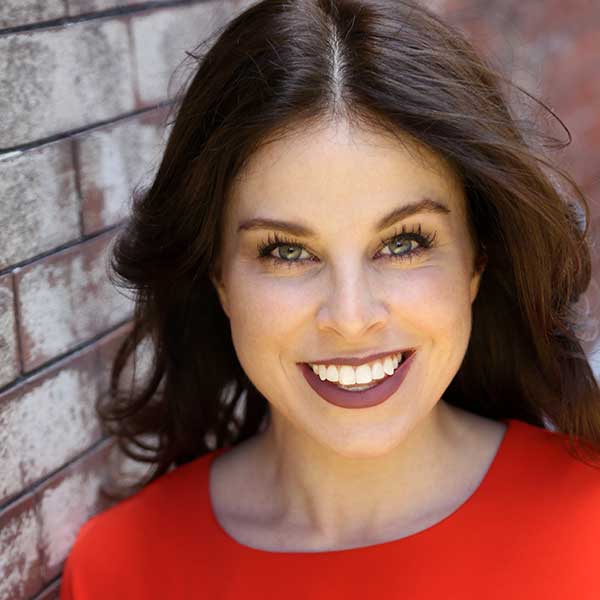 Amanda Norcross • June 02, 2021
Interested in trying barrel-aged coffee beans? Read on to learn how barrel-aged coffee is made and where to find this tipsy treat.
How Is Barrel-Aged Coffee Made?
Unroasted (green) coffee beans are aged in liquor barrels (in our case, liquor barrels from distilleries in Seattle). After the beans have aged in the barrels for a few weeks (or longer), they are roasted. The final product doesn't contain alcohol, but has a big, boozy flavor.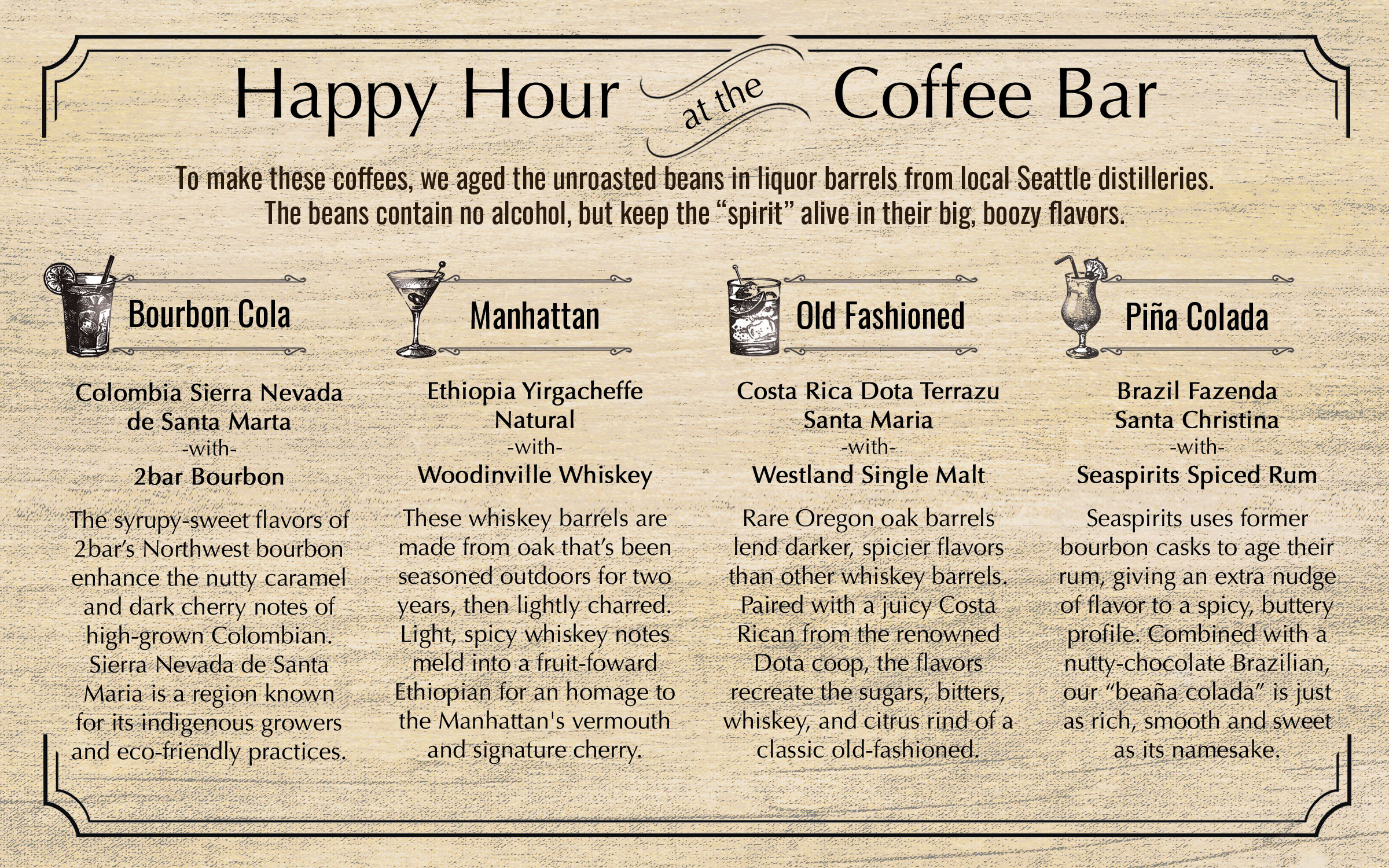 4 Best Barrel-Aged Coffees
We've partnered with local distilleries and Seattle Strong Coffee to offer four barrel-aged coffees. Due to the size of the barrels in which the beans are aged, we can only make so much of these special-edition coffees, which means the coffee will sell out fast!
1. Colombia Sierra Nevada de Santa Marta | Aged in 2BAR Bourbon Barrel
To make this coffee, we matched a nutty-caramel Colombian coffee with the sugary, spicy notes from 2BAR's Northwest bourbon barrel. After aging for two weeks, the coffee beans yield booze-inspired flavors in every sip. The profile of this coffee is reminiscent of a rich, refreshing Bourbon Cola.
2. Ethiopia Yirgacheffe Natural | Aged in Woodinville Whiskey Barrel
Woodinville's whiskey barrels are seasoned in open air, rain, wind, sun and even snow for two years, softening the wood's harsh tannins. The barrels are then slowly toasted and lightly charred to enrich the wood's desirable flavors for aging whiskey and in this case, coffee beans. Light, spicy notes of whiskey blend perfectly with this fruit-forward Ethiopian Yirgacheffe.
3. Costa Rica Dota Terrazu Santa Maria | Aged in Westland Single Malt Barrel
This barrel-aged coffee is a nod to the classic old fashioned cocktail: a simple, sophisticated drink comprising whiskey, sugar, bitters, and a citrus rind. We chose a high-grown Costa Rica coffee from Terrazu for a balanced profile of bright lemon zest and nutty brown sugar. Roasted to a medium profile, the lemon mellows and toastier flavors emerge, creating the perfect base for a nose of single-malt whiskey.

The barrels come from Westland Distillery, a local craft distillery that prides itself on being one of the first to make whiskey using Oregon oak. Oregon oak is a type of American oak that carries a higher concentration of tannins, resulting in a darker, smokier edge that offsets the fruity nature of the Costa Rican coffee. Bonus: This barrel-aged coffee is tasty over ice, just like a traditional old fashioned.
4. Brazil Fazenda Santa Christina | Aged in Seaspirits Spiced Rum Barrel
This rum-drenched roast is our own delicious version of a Piña Colada—a Beaña Colada! The barrel-aged coffee is created by aging a high-grown Brazilian coffee in spiced rum barrels from Seaspirits, a Seattle distillery. Seaspirits uses bourbon casks to age its rum, giving an extra nudge of flavor to an already spicy, buttery profile. One sip of this rum cake in a mug and you'll find yourself waking up on island time.
Related: 5 Best Cold Brew Cocktails

Barrel-Aged Coffee Gift Box
Want to try all of these barrel-aged coffees or gift them to someone you love? Check out our Barrel-Aged Coffee Gift Box, which comes with all four of the barrel-aged coffees (1.8-ounce bags), plus eight artisan treats.
We want to help you make better coffee at home. Our recommendations are our own, and never sponsored. If you see something you love and buy it through our links, we may receive an affiliate commission (thanks for that!).