6 Best Pour Over Coffee Makers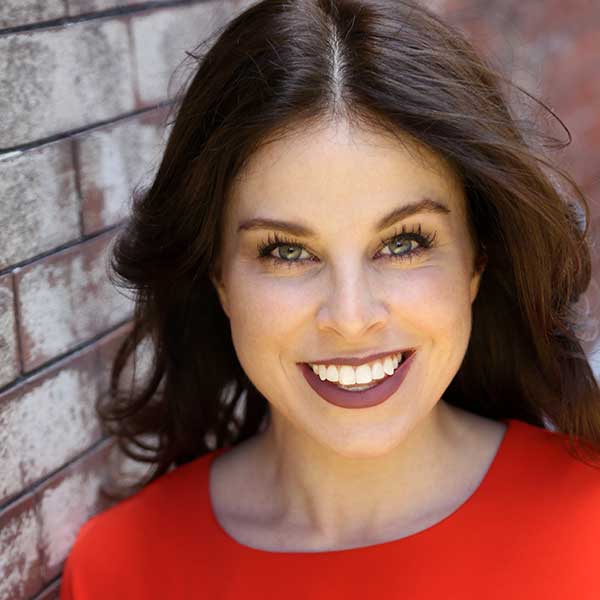 Amanda Norcross • July 12, 2021
So you're ready to buy a pour over coffee maker. While many coffee connoisseurs swear by the Chemex (and for good reason), there are several pour over coffee makers worth considering.
Pour Over Coffee Accessories
If you're buying your first pour over coffee maker, there are a few accessories you'll need to purchase to ensure the best experience:
Burr Grinder: The Baratza Encore is ideal for beginners, but if you're looking for something more advanced, check out the Fellow Ode and Breville Smart Grinder. If a burr grinder isn't in your budget and you plan to use a blade grinder instead, try the pulse-and-shake method; hit the pulse button for one second, shake the grinder for one second, and repeat for a consistent grind.
Gooseneck Kettle: The Fellow Stagg EKG Electric Gooseneck Kettle is our top pick and a worthy investment, though there are plenty of other options out there.
6 Best Pour Over Coffee Makers
Whether you're looking to buy your first pour over coffee maker or you'd like to upgrade your current coffee gear, these are the best pour over coffee makers on the market.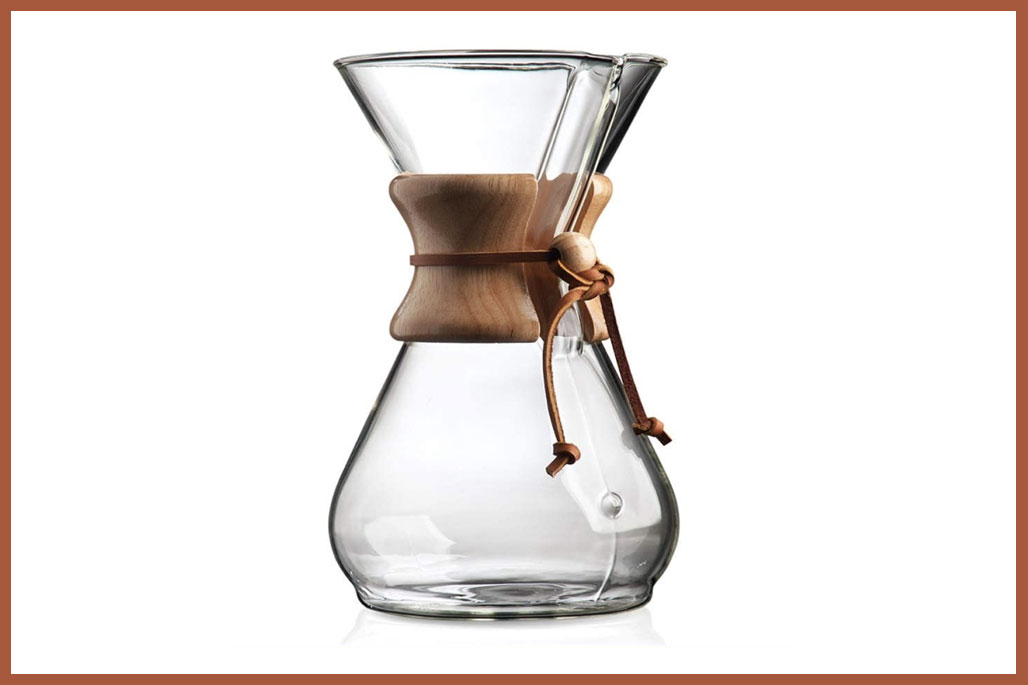 1. Chemex
Invented by a chemist in 1941, Chemex is known for its clean, aromatic cup and timeless, striking design. But don't be fooled by its beauty: this pour over coffee maker isn't as intimidating as it seems. In fact, there are actually just six steps to using a Chemex.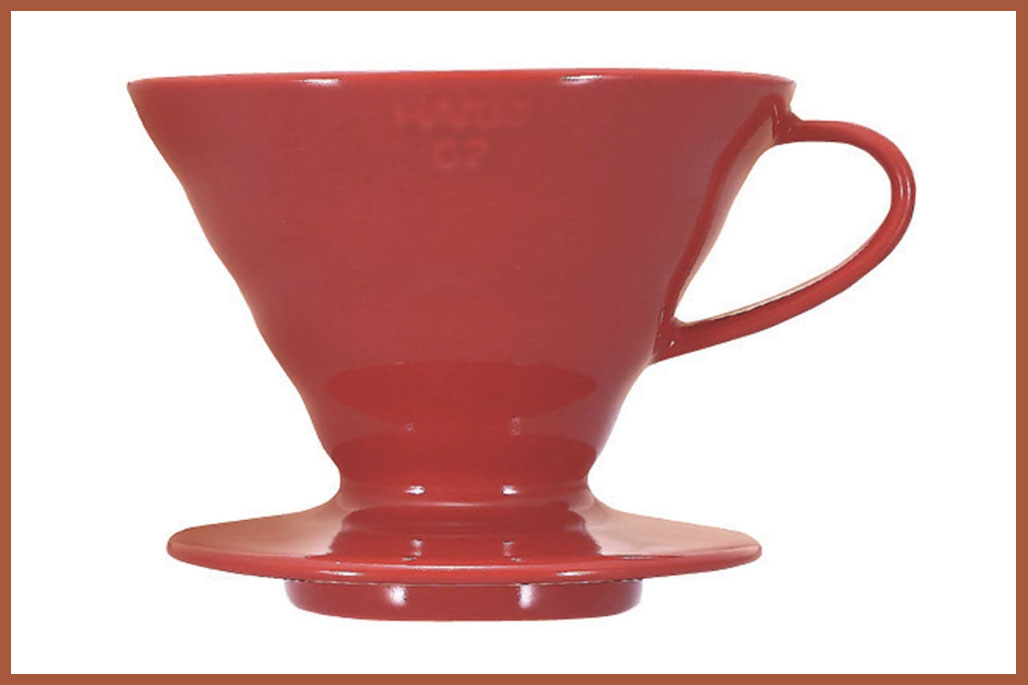 2. HARIO V60
Crafted in Japan, the HARIO V60 is a classic coffee dripper; to use this pour over coffee maker, you slowly pour boiling water over freshly ground coffee, through a filter and directly into your coffee cup or carafe. The HARIO V60 requires patience and attentiveness. But the result is a clean, bright tasting coffee.
3. Kalita Wave
Like the HARIO V60, the Kalita Wave is considered a coffee dripper. What sets it apart from other coffee drippers is its flat-bottomed, three-hole design that encourages an even extraction. Because of this nearly fail-proof configuration, the Kalita Wave is our recommended choice for pour over coffee beginners. It comes in three styles: stainless steel, glass or ceramic.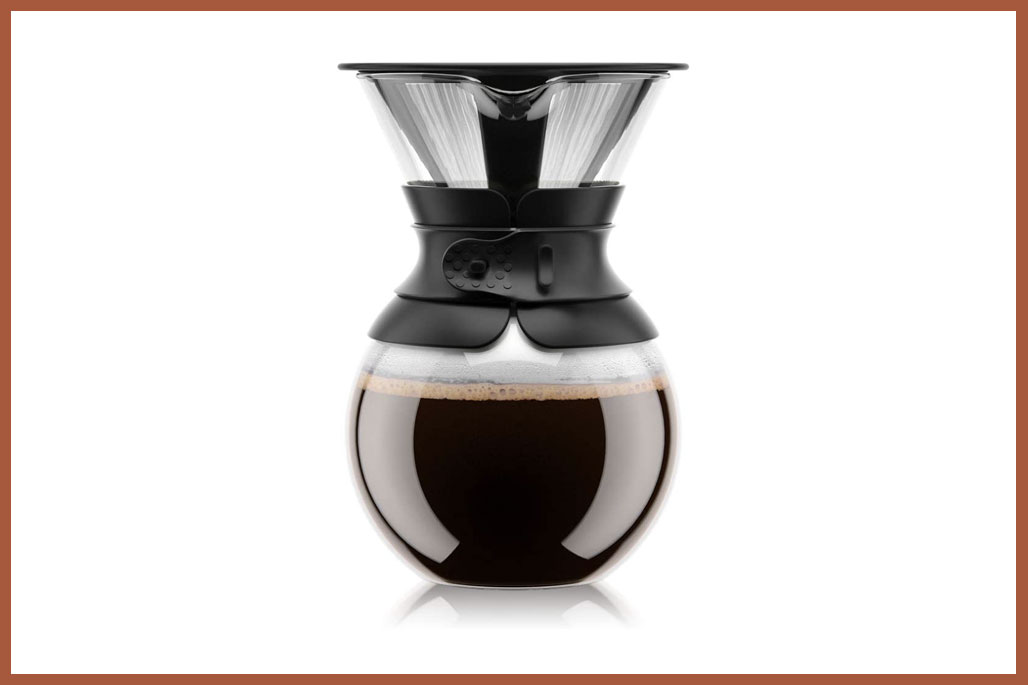 4. Bodum Pour Over Coffee Maker
Coffee lovers rave about the Bodum Pour Over Coffee Maker for many reasons, among them, its double wall that keeps coffee warm (something the Chemex is unable to do). It also features a stainless steel mesh filter that's easy to clean and eliminates the need to purchase disposable filters. The Bodum Pour Over Coffee Maker is available in three sizes: 17, 34 and 51 ounces.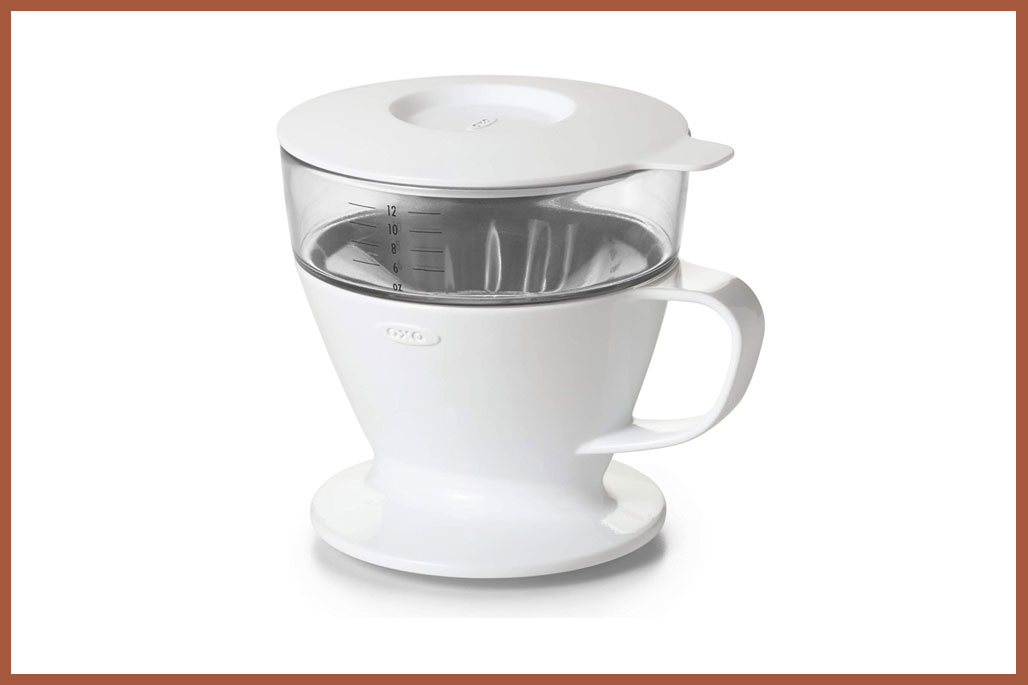 5. OXO Brew Pour-Over Coffee Maker
If you prefer using a drip coffee machine because you can 'set it and forget it,' but want to try using a coffee dripper, the OXO New Pour-Over Coffee Maker is your match. Thanks to this coffee dripper's water reservoir, there's no need to gently pour water in a circular motion and stand idle while you wait for the coffee to bloom; you simply fill the reservoir with a filter, freshly ground coffee and hot water, and the OXO Brew Pour Over Coffee Maker takes care of the rest.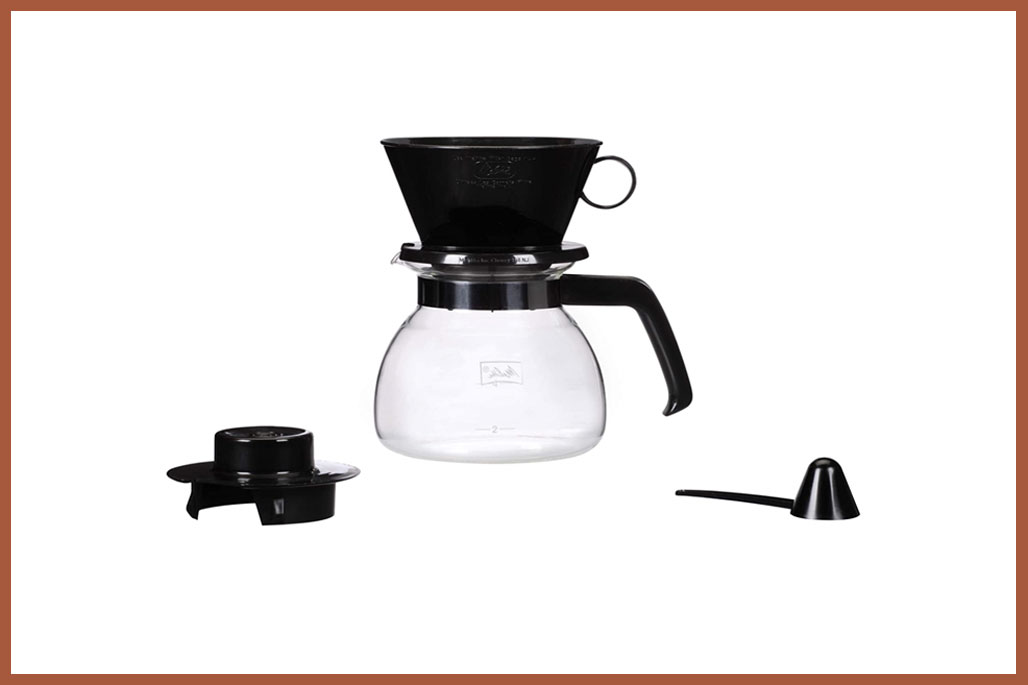 6. Melitta Pour Over Coffee Brewer
If the Melitta Pour Over Coffee Brewer looks familiar, that's because it is. This pour over coffee maker—the first of its kind—was invented in 1908 by a German woman named Melitta Bentz. Tired of drinking bitter coffee, she poked holes in a brass cup and lined it with a sheet of her son's blotting paper to make coffee, changing the way people would enjoy coffee forever. Bonus: Because this dripper is made of plastic (BPA-free), it's ideal for making coffee while camping.
We want to help you make better coffee at home. Our recommendations are our own, and never sponsored. If you see something you love and buy it through our links, we may receive an affiliate commission (thanks for that!).