5 Oldest Coffee Houses in the World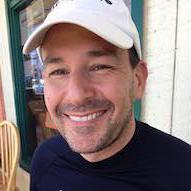 Matthew Berk • April 05, 2021
Coffee makes connections: to ourselves, to each other, to the world, and even to the past. Here are five of the oldest, most prominent coffee houses across the globe, where our favorite beverage has been served and enjoyed in much the same way for hundreds of years.
1. Café Le Procope - Paris, France (1686)
Café Le Procope is the
oldest operating cafe in Paris, and arguably one of the oldest in the world. It's known for hosting revolutionaries and intellectuals such as

Marie Antoinette, Victor Hugo,

Thomas Jefferson and Benjamin Franklin.
2. Caffè Florian - Venice, Italy (1720)

Caffè Florian is the only coffee house that welcomed women when it opened in 1720, which is why it may have attracted such famous patrons as Lord Byron, Marcel Proust, and Charles Dickens. Today, it's a landmark in Saint Mark Square and is especially popular with tourists. Sit indoors or out to enjoy coffee drinks such as the Frozen Florian (cold coffee cream with whipped cream) and the Caffè del Doge (coffee, Florian Gianduja spread, milk and hazelnut cream). The Zaletti Biscuits are a must.
3. Antico Caffè Greco - Rome, Italy (1760)
This is the oldest
—
and some say, most elegant
—
cafe in Rome. Caffè Greco has hosted everyone from Orson Welles and John Keats to Elizabeth Taylor and Princess Diana. The cappuccino and cakes make Antico Caffe Greco a must-visit when in Rome.
4. Café Central - Vienna, Austria (1876)
Many say Cafè Central is the centerpiece of Vienna. While it serves traditional Viennese food, its coffee culture is what sets it apart from other cafes in town. Cafè Central has served as an incubator for prominent intellectuals including Sigmund Freud and Leon Trotsky.
5. Caffè Reggio - New York, New York (1927)
Located in Greenwich Village, this small coffee house has a big claim to fame: the the cappuccino. It's also home to the first espresso machine in the U.S. Order a traditional cappuccino, or an almond or hazelnut cappuccino (hot or iced).
Try a Bean Box subscription & receive a FREE Tasting Flight with your first delivery ($24 value)
We want to help you make better coffee at home. Our recommendations are our own, and never sponsored. If you see something you love and buy it through our links, we may receive an affiliate commission (thanks for that!).