5 Electric Gooseneck Kettles for the Perfect Pour Over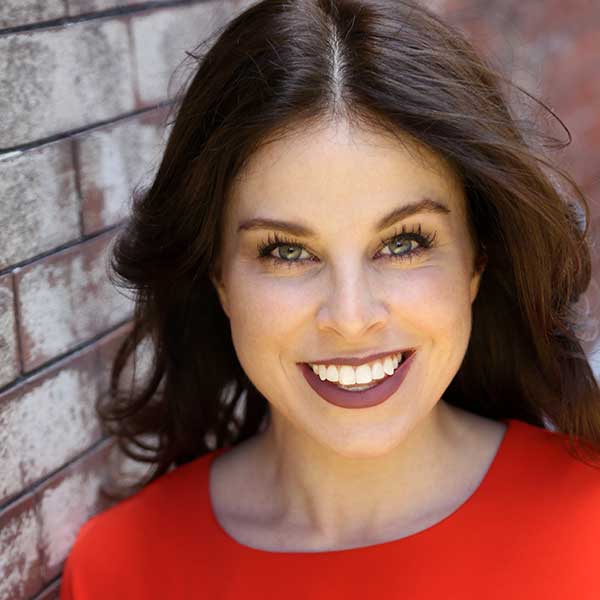 Amanda Norcross • August 11, 2021
If you're ready to purchase a pour over coffee maker, you also might want to consider a gooseneck kettle. While it's not necessary—a stove kettle (tea kettle) will work just fine—using a gooseneck kettle is the easiest way to boil and distribute water for a pour over coffee. You can also use a gooseneck kettle for tea.
Gooseneck Kettle vs. Regular Kettle
Different from a traditional kettle, the gooseneck kettle has more precision; think of it as a hose versus a bucket of water. The gooseneck kettle's long, narrow neck provides better control of the water flow so you can evenly saturate your coffee grounds for an ideal extraction (when the coffee grounds dissolve into the water).
Electric vs. Stovetop Gooseneck Kettle
Gooseneck kettles generally come in two forms: stove and electric. Stovetop gooseneck kettles are used on the stove like a tea kettle, while electric gooseneck kettles come with a hot plate for heating the water. You can typically set the exact temperature you want on an electric gooseneck kettle, which is why we prefer them for pour over coffee.
5 Best Electric Gooseneck Kettles in 2021
If you think you'd like to buy an electric gooseneck kettle, these are our expert picks.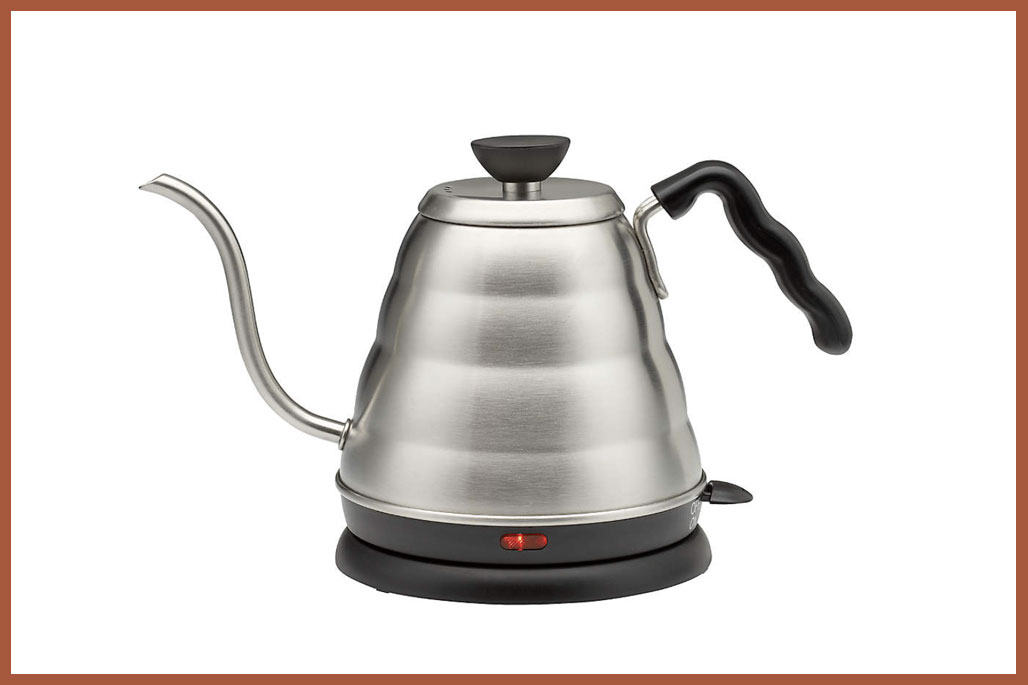 1. HARIO V60 Buono Power Kettle
The HARIO V60 Buono Power Kettle is a classic electric gooseneck kettle. The Japanese-designed kettle is sleek, yet easy to use. Simply fill the kettle, turn on the hot plate and the kettle will automatically heat to boiling. It'll automatically shut off when it's done, too. Use it in tandem with the HARIO V60 or any other pour over method.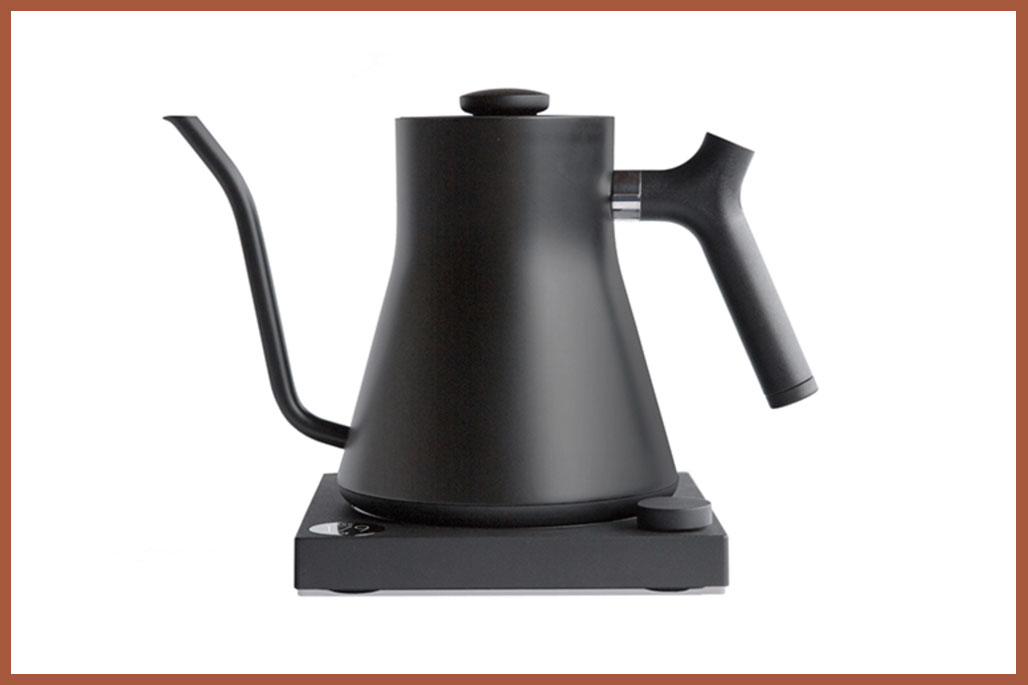 2. Fellow Stagg EKG Electric Kettle
Not only is the Fellow Stagg EKG one of the best gooseneck kettles on the market, but it's also one of the most beautiful. Available in colors such as Matte Black and Matte White, the kettle's minimalist design instantly modernizes any kitchen.
But the Fellow Stagg EKG is more than its appearance. The electric gooseneck kettle allows you to control the exact temperature via a dial, and when in HOLD mode, it'll maintain your preferred temperature for 60 minutes. Other standout features include an LCD display screen that shows the desired Set Temp and Real-Time Temp and a built-in Brew Stopwatch to time your extraction.

3. B

onavita 1.0L Variable Temperature Electric Kettle
This is another great option for those wanting the ability to set an exact temperature on their electric gooseneck kettle. The Bonavita Variable Temperature Electric Kettle is adjustable in one-degree increments between 140 and 212 degrees Fahrenheit (60 to 98 degrees Celsius) and features a real-time temperature display and count-up timer so you can easily track your progress. The Bonavita Electric Kettle will hold your desired temperature for up to 60 minutes with the switch of a button. You can also preset your preferred brewing temperatures.
4. COSORI Electric Gooseneck Kettle
The COSORI Electric Gooseneck Kettle takes the guess work out of temperature settings, with five temperature presets: Coffee, Black Tea, Green Tea, Oolong Tea, and White Tea. It heats up in three to five minutes for a quick and delicious pour over.

5. Brewista Artisan Electric Gooseneck Kettle
The Brewista Artisan Electric Gooseneck Kettle allows you to select your desired temperature, and has an easy-grip, ergonomic 'goose tail' handle for a nearly effortless pour over. It also has a Flash Boil setting for a quick, high-powered heat-up. Bonus: The Brewista Electric Gooseneck Kettle is available in seven color variations, including White Iridescent (like a pearl).
We want to help you make better coffee at home. Our recommendations are our own, and never sponsored. If you see something you love and buy it through our links, we may receive an affiliate commission (thanks for that!).