4 Best Espresso Machines for Home Use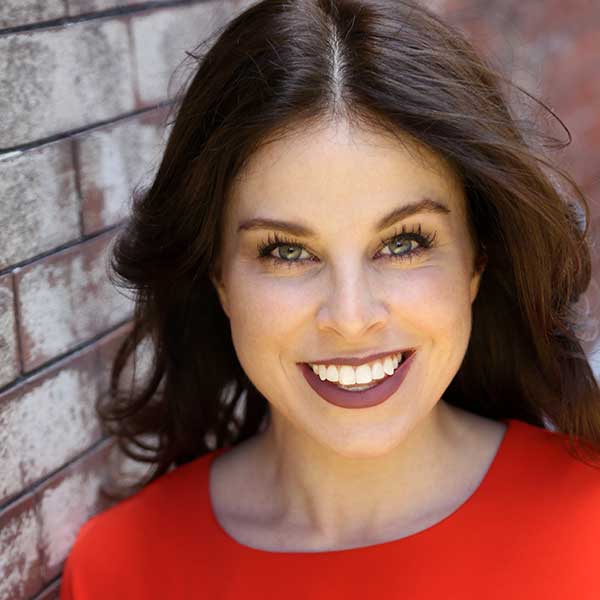 Amanda Norcross • July 20, 2021
Aside from fresh, quality coffee beans, the coffee grinder is the most important piece of equipment for brewing coffee. Then comes the coffee maker.
But if you want to brew any form of espresso—an essential ingredient in coffee drinks such as lattes and mochas—an espresso machine is key.
Want to buy your own espresso machine? First, you need to consider which type of espresso machine you want: commercial or home use.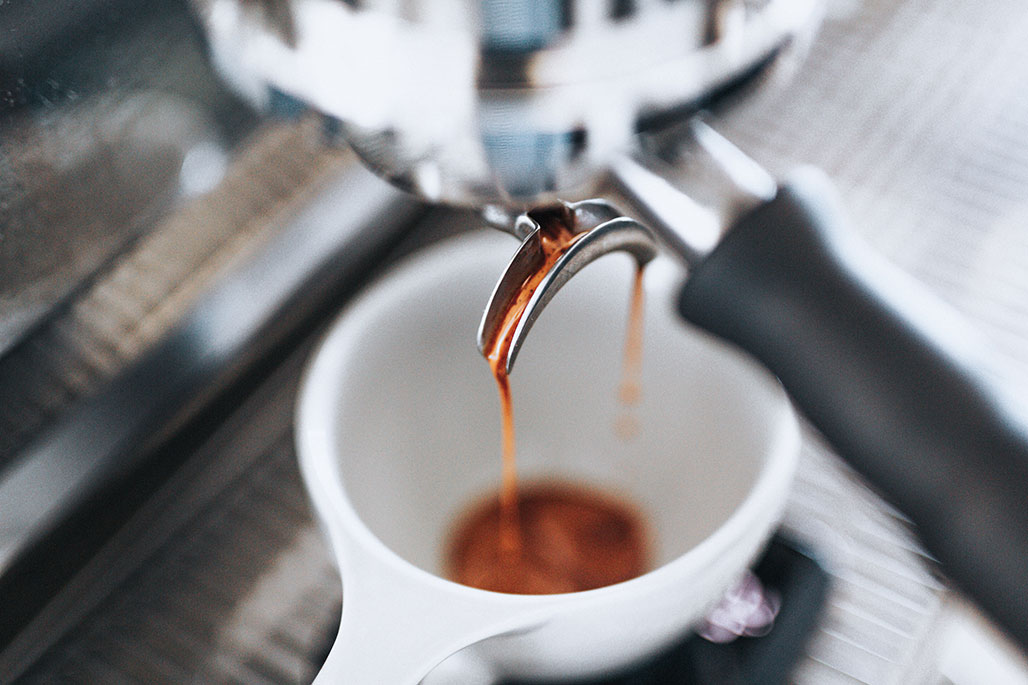 Espresso Machines for Baristas
Professional espresso machines, better known as commercial espresso machines, are the ones used by baristas at cafes and restaurants. These machines typically cost thousands of dollars—anywhere from $5,000 to $20,000 (and up). If you're looking for a professional-grade espresso machine, but don't exactly have the funds for an additional car payment—err, commercial espresso machine—you can browse used and/or refurbished espresso machines for sale on sites such as Seattle Coffee Gear, Whole Latte Love and Espresso Machine Experts.
Espresso Machines for Home Use
There are some great espresso machines specifically designed for home use. (In other words, you don't have to be an experienced barista to operate them properly.) And while home espresso machines aren't exactly cheap—you'll still pay about $500 and up for a quality piece of equipment—they're a little more attainable and guaranteed to give you a rich shot of espresso, too. Plus, they'll probably save you some change on coffee in the long run.
Ready to buy an espresso machine to use at home? These are our top picks.
Best Espresso Machines for Home Use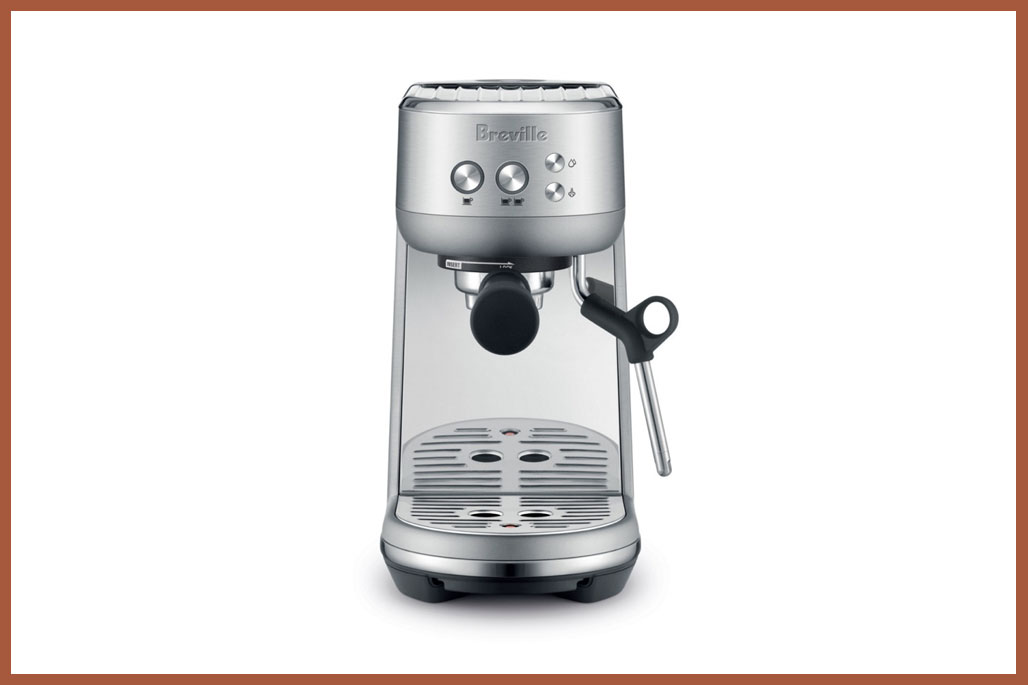 Best Small Espresso Machine: Breville Bambino®
We We Love It: It doesn't take up a ton of counter space, but still produces a great shot.
The Breville Bambino® is small enough for a compact space (think dorm rooms and studio apartments), but mighty enough to give your morning ritual a jolt. It heats up fast—in three seconds, to be exact—thanks to its Innovative ThermoJet® technology, and can make a single or double shot of espresso in less than a minute. It has a built-in wand for steaming milk, making it easy to whip up a macchiato at home. And at $299, the Breville Bambino is one of the more affordable espresso machines on the market.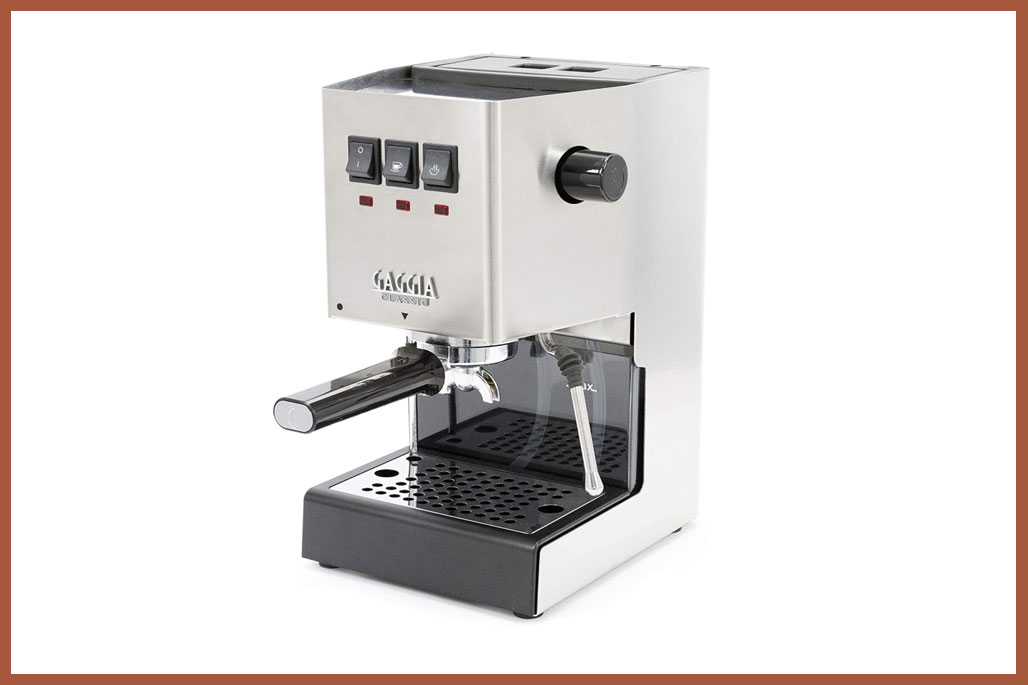 Best Espresso Machine for Beginners: Gaggia Classic Pro
We We Love It: The Gaggia Classic has been a go-to espresso machine for beginners since it launched in 1991, and the latest version (2019) is just as good, if not better.
The Gaggia Classic Pro is straightforward, making it the best espresso machine for beginners. Users have noted issues with the professional-grade steam wand—it takes practice to create textured milk froth—so the Gaggia Classic Pro is best for beginners seeking a basic espresso machine that'll produce single or double shots for a morning (or afternoon or evening) pick-me-up. Bonus: The Gaggia Classic Pro comes in six different colors to match any kitchen.
Best Budget Espresso Machine: Breville the Duo-Temp™ Pro
Why We Love It: It's a good "high tier of the lower end" price point for a quality espresso machine.
The Duo-Temp™ Pro is easy to use and affordable, priced around $445. But what sets this Breville espresso maker apart is its precise extraction (the act of pulling compounds out of coffee beans with water). Low pressure pre-infusion (when the freshly ground coffee is gently soaked before pressure is added) helps ensure a balanced cup every time.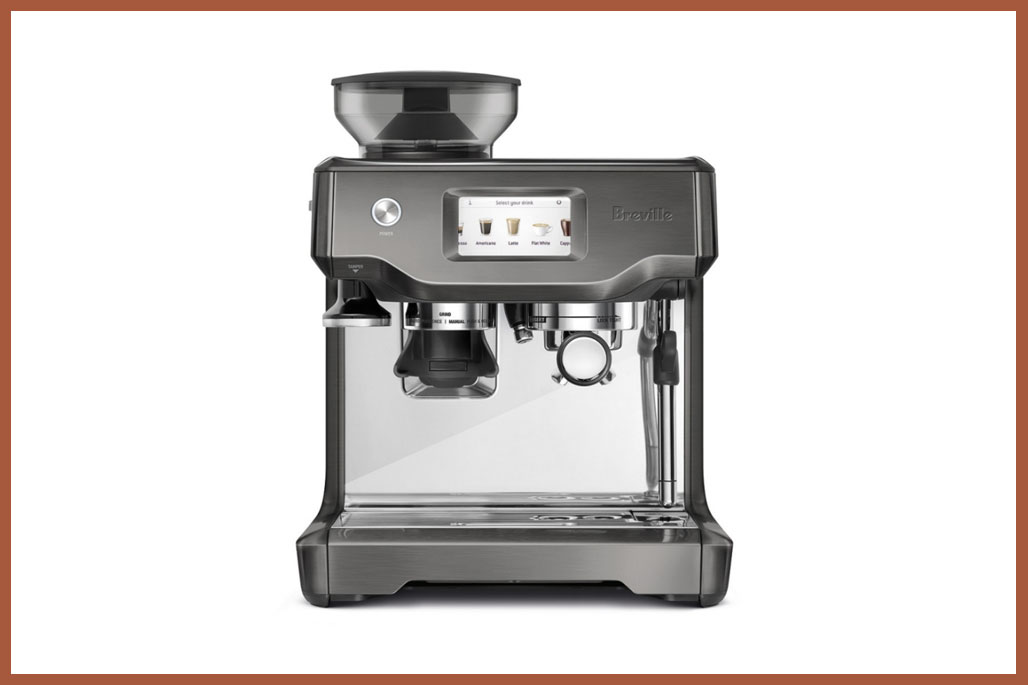 Best Overall Espresso Machine: Breville the Barista Touch™
We We Love It: This is a multi-purpose machine with a built-in grinder and automatic milk texturing.
Ever wished you could hire a professional barista to whip up cafe-quality coffee drinks at home? You can, thanks to Breville's Barista Touch™. This multifunctional machine allows you to make five different drinks—espresso shots, lattes, flat whites, cappuccinos, and Americanos—with one touch of a button, and even takes care of texturing the milk, too. Available at Williams Sonoma, Crate & Barrel, and Bed Bath & Beyond, the Barista Touch™ also allows you to save up to eight customized coffee drinks in its settings.
How to Use an Espresso Machine
Your espresso machine will come with directions for use, but if you're looking for universal, step-by-step instructions, check out our guide to making espresso at home.
How to Clean an Espresso Machine
You can use a mix of vinegar and water (1:3 ratio) or buy a dedicated coffee descaling cleaner to clean most coffee makers. How often you should clean your espresso machine depends on the frequency at which you use it, as well as the hardness of your water. (Tip: Since coffee is comprised of mostly water, filtered water is essential to a good cup.) It's best to give your espresso machine a deep-clean every three to six months, and at a minimum, rinse the portafilter and shower screen (also known as a dispersion screen) after every shot.
We want to help you make better coffee at home. Our recommendations are our own, and never sponsored. If you see something you love and buy it through our links, we may receive an affiliate commission (thanks for that!).