The One Reason You Should Always Weigh Your Coffee Beans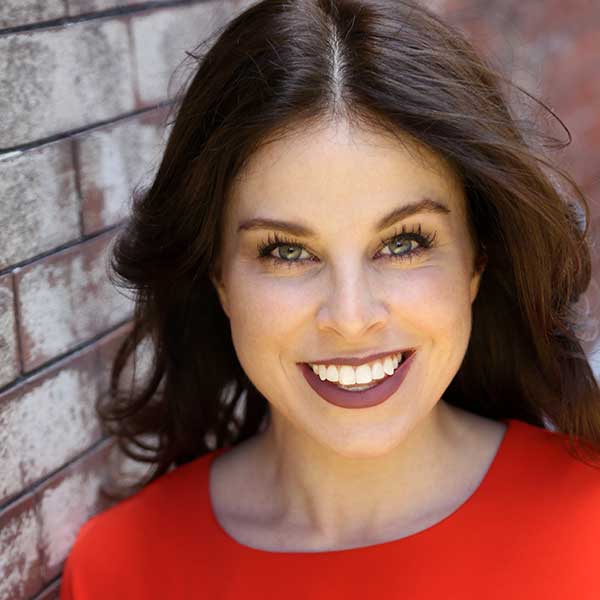 Amanda Norcross • August 23, 2021
Measuring your coffee by volume (with a scoop or tablespoon, for example) works in a pinch. But if you want consistency in the taste of your morning cup, weighing your coffee beans is essential.
Think of measuring coffee beans like measuring baking ingredients: there's a difference between one cup of packed brown sugar versus one cup of loose brown sugar. Also, depending where the coffee is grown, what varietal it is (i.e. a massive pacamara bean versus a tiny peaberry bean), and and how it was roasted (a double cracked French Roast vs. a denser light roast), there are variances between bean density and thusly, their weight.
Enter the coffee scale.
Using a Coffee Scale
As you're shopping for one, be sure to search for coffee scales without an auto shut-off (or with the option to deactivate the auto shut-off), as auto shut-off timers will often turn your scale off before you've brewed your full batch of coffee. (Pro Tip: If this happens, you can usually use the unit measurement to reset the countdown.)
3 Best Coffee Scales 2021
If you're looking for an good coffee scale, these are our recommendations.
Once you've purchased one, be sure to use our coffee-to-water ratio calculator to determine how much coffee you need based on your brew method.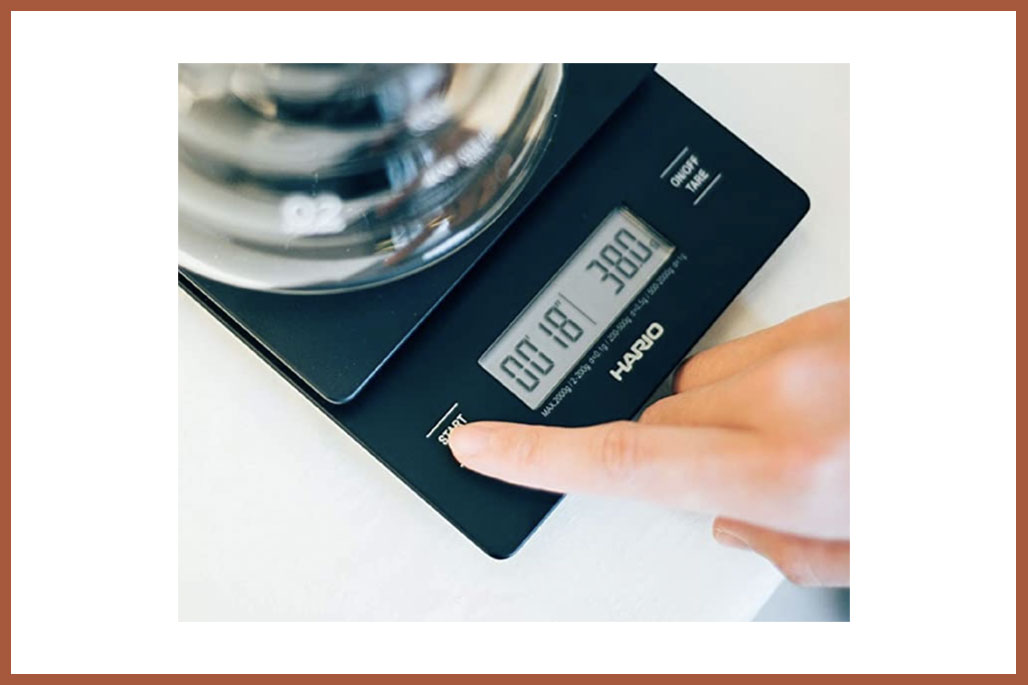 Best Coffee Scale Overall: HARIO V60 Drip Scale
The HARIO V60 Drip Scale is our go-to gadget for measuring coffee beans, with nearly perfect precision (accuracy down to .1 gram) and a drip timer. While the HARIO V60 Drip Scale has an automatic shut-off feature, it won't power down if the timer is activated. This coffee scale is charged with a USB.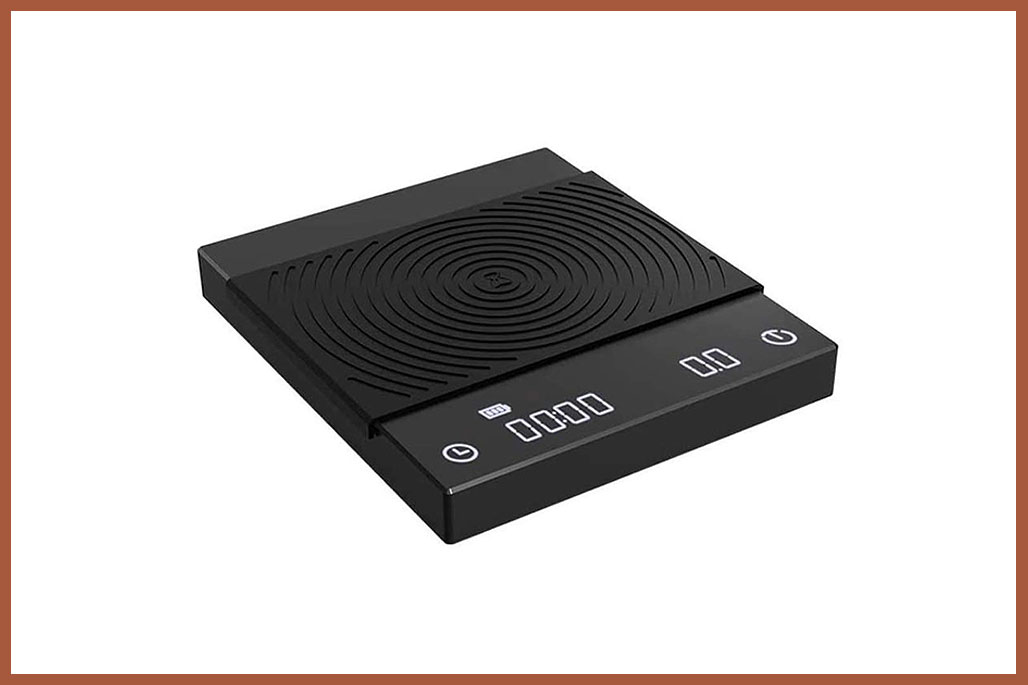 Best Coffee Scale With Timer: TIMEMORE Coffee Scale
The TIMEMORE Coffee Scale has 0.1 gram accuracy and an integrated timer that prevents the coffee scale from turning off. If the timer isn't turned on, the coffee scale will shut off after three minutes (and if it is turned on, it'll shut off after 15 minutes). The TIMEMORE Coffee Scale lasts about 10 hours on a USB charge.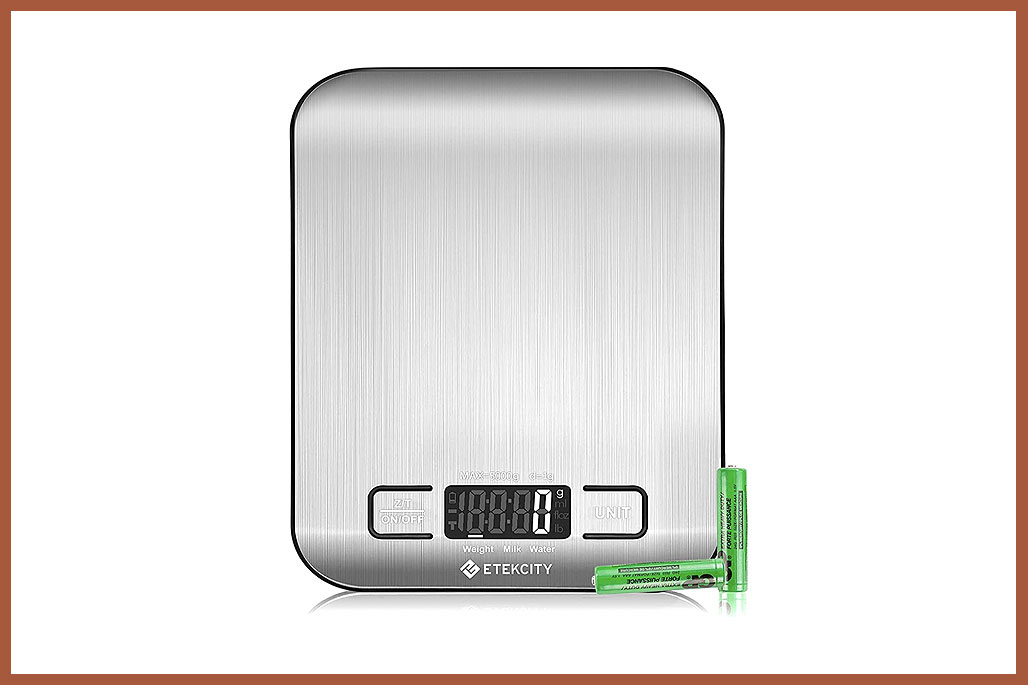 Best Coffee Scale Under $50: Etekcity Digital Stainless Kitchen Scale
If you're looking for an inexpensive, multi-purpose device, the Etekcity Digital Stainless Kitchen Scale will do the trick. This lightweight, battery-powered scale measures in 1 gram increments for coffee, as well as ounces/pounds, fluid ounces/pounds, and millileters. It also has a tare function. The only downside is its automatic shut-off feature.
We want to help you make better coffee at home. Our recommendations are our own, and never sponsored. If you see something you love and buy it through our links, we may receive an affiliate commission (thanks for that!).