5 Ways to Enjoy Specialty Coffee at the Office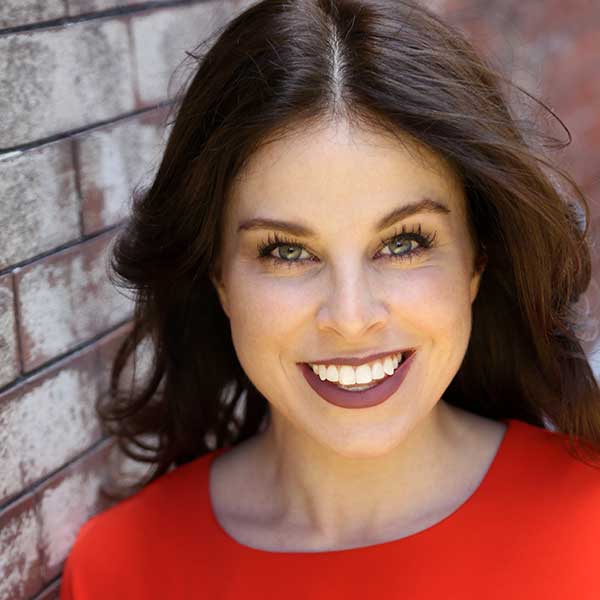 Amanda Norcross • June 21, 2021
Returning to the office doesn't mean you should give up the subscription services you enjoyed during quarantine—least of all your coffee subscription. Who wants to drink stale office coffee, anyway?
Read on to discover how you can take advantage of a coffee subscription at the office when it's time to go back.
1. Order Your Coffee Subscription to the Office
Going back to the office after working from home (or elsewhere in the world) is exciting for some; for others, it's a challenge. Suddenly we have to worry about traffic jams and leaving our pets alone again, and we can't get away with wearing our pajamas to work. Ease the transition by ordering a coffee subscription to the office. The Bean Box Coffee Tasting Subscription is the perfect morning pick-me-up, with four 1.8-ounce bags of fresh coffee (whole bean or ground) that you can easily keep at your desk. If you prefer a 'traditional'-sized bag of coffee instead, consider our Coffee Bag Subscription.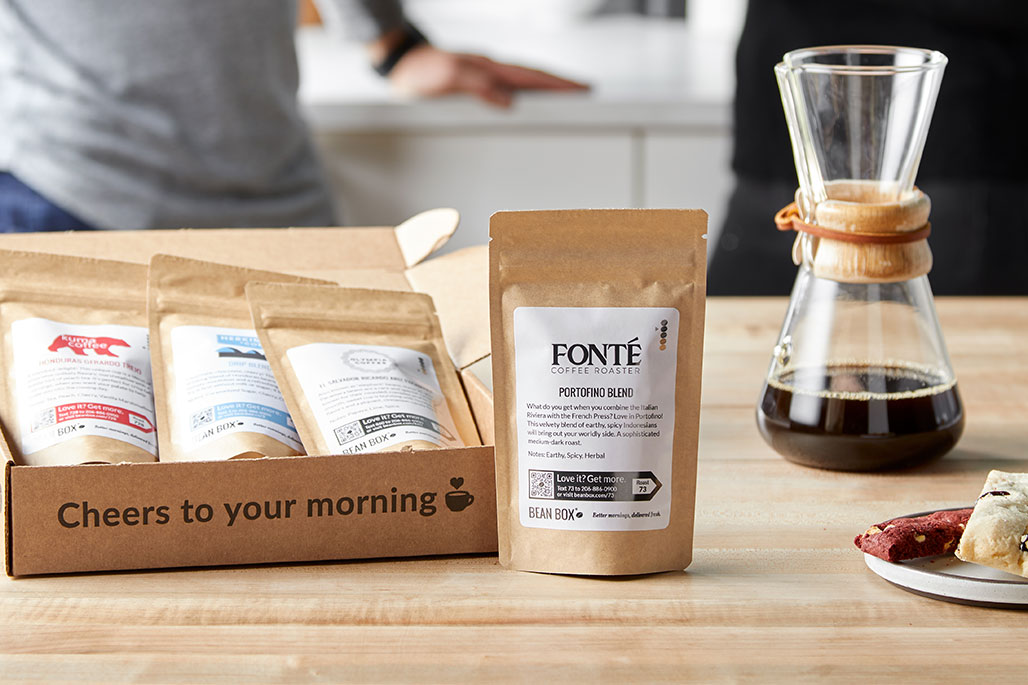 2. Ask About an Office Coffee Subscription
Talk to your office manager (or whoever oversees corporate orders) about an office coffee subscription to Bean Box. You and your team will have a special treat to look forward to each morning.
3. Order a Coffee Gift
Can't convince your manager to commit to a coffee subscription for the office? Treat them to one of our unique coffee gifts, which include the Bean Box Coffee Sampler (similar to the Coffee Tasting Subscription), World Coffee Tour Box (featured on The Today Show) or Coffee + Chocolate Tasting Box. They're perfect for a birthday, holiday, National Boss's Day (October 16), and beyond.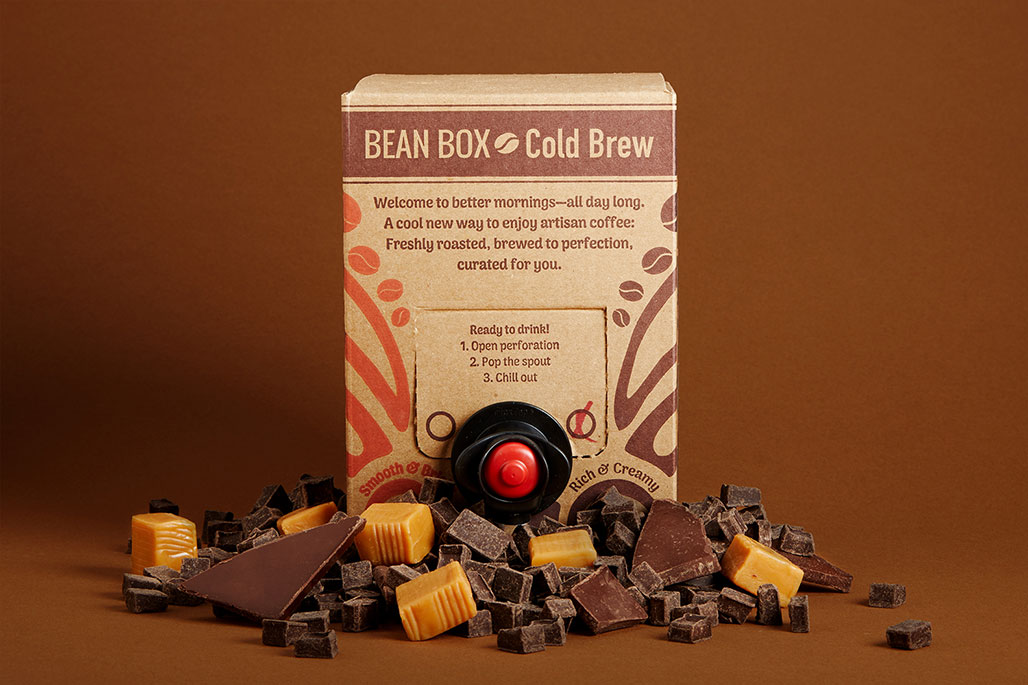 4. Bring Cold Brew to Work
Cold brew is especially ideal for the office since it's ready-made, with no extra preparation required! Try our Bean Box Cold Brew, available in two flavors: Rich & Creamy and Smooth & Bright.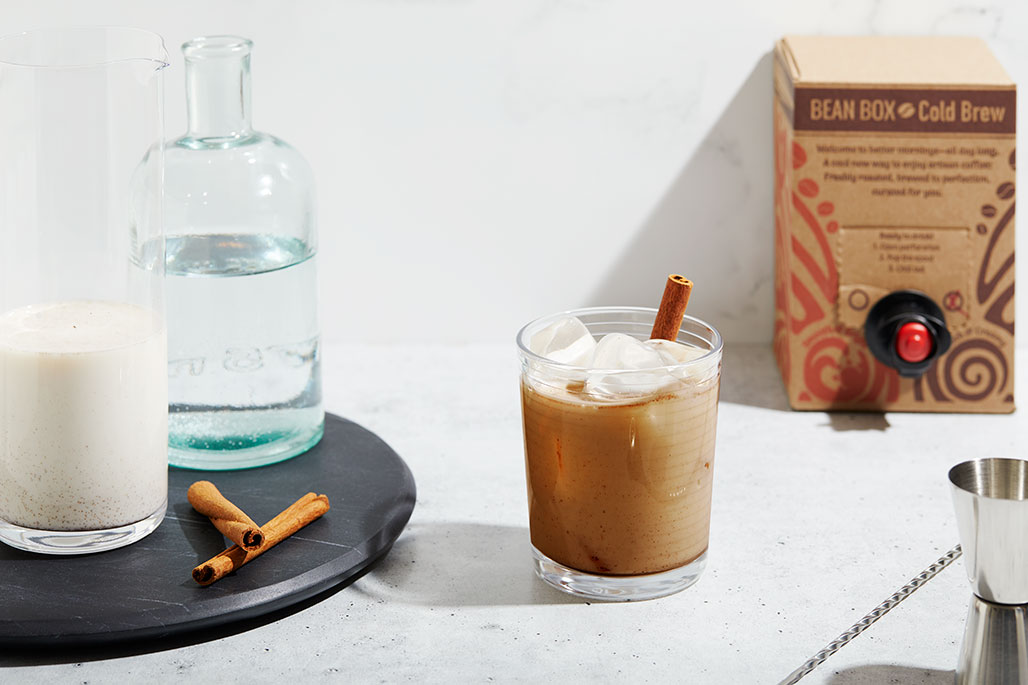 5. Host a Happy Hour
Reunite with your colleagues over coffee cocktails. These cold brew cocktails are perfect for a happy hour (or several) this summer; choose a cocktail to feature and serve over a series of events!
We want to help you make better coffee at home. Our recommendations are our own, and never sponsored. If you see something you love and buy it through our links, we may receive an affiliate commission (thanks for that!).