Sustainability in Coffee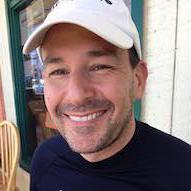 Matthew Berk • March 22, 2022
Coffee is Big Business, and so our best advice to folks who want to participate in making coffee a more sustainable industry is simple: think Small, think Specific, and think Local. Here are ways we can all pitch in, without having to sacrifice better mornings.
Economic Sustainability
Choose local coffee roasters, to bolster local economies and small businesses
Favor roasters who conduct "direct trade" with farmers
Opt for microlot, specialty coffees over inexpensive commodity beans

Social Sustainability
Remember that economic sustainability = social sustainability for farmers
Seek out roasters who feature "coffees for a cause" - building schools, providing living wages, etc.

Environmental Sustainability
Organic certification doesn't always mean sustainable
Favor coffees sourced from specific, named, multi-generation farms
Look for small run, hand-roasted microlots

Product Sustainability
Avoid flashy, slick packaging, and instead look for kraft and other recyclable materials
Buy only what you need (hint: try Bean Box 2-ounce sampler products!)
Beware certification labels, as they generally mean big farms and commodity beans
At all costs, avoid coffee pods
Many of our favorite coffees also participate in the virtuous cycles of sustainable farming practices and better wages for coffee growers,
making every sip even more enjoyable; check out our Curator's picks for Direct Trade, Fair Trade, and Organic Coffees. You can also read more about direct trade coffee.
We want to help you make better coffee at home. Our recommendations are our own, and never sponsored. If you see something you love and buy it through our links, we may receive an affiliate commission (thanks for that!).