How to Store Coffee Beans for Peak Freshness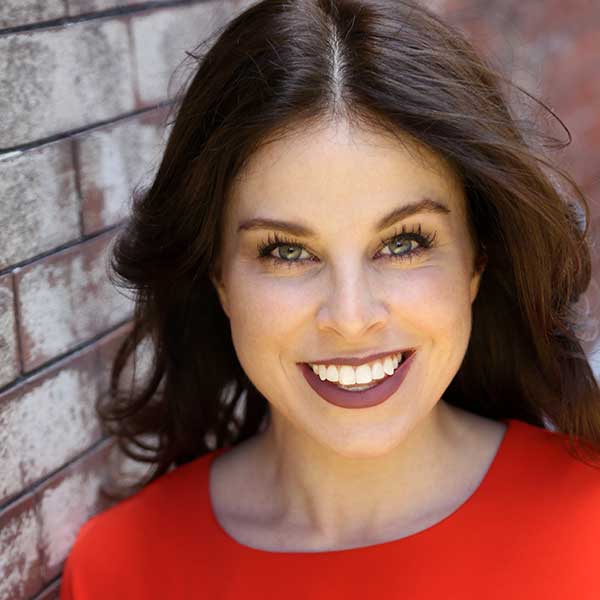 Amanda Norcross • August 18, 2021
You don't need an airtight container to store your coffee, and using one doesn't necessarily keep the beans any fresher than they'd be if they stayed in the bag they came in. Shocked? Read on to learn why you don't need a coffee canister.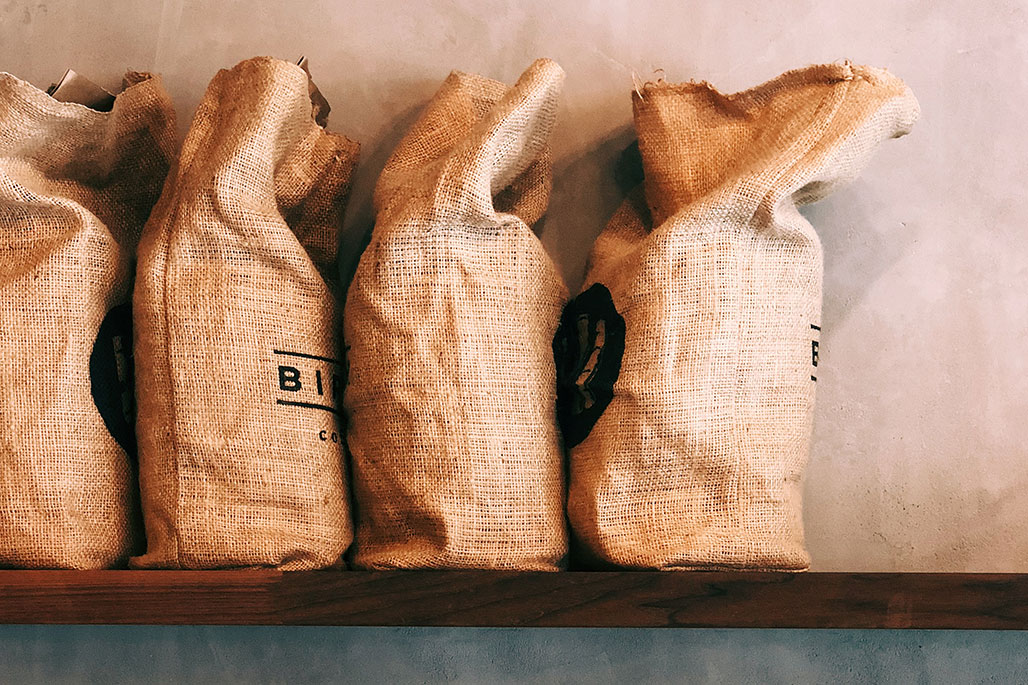 How to Store Coffee Beans
Fresh coffee beans typically come in bags designed to preserve the life of the coffee. That's why our coffee bags have one-way valves that prevent air from getting in; air can cause the coffee beans to oxidate and thusly turn stale and bitter.
You can also keep your coffee beans fresh by avoiding exposure to light and moisture. Keep them in a dark, dry place in your kitchen.
Freezing Coffee Beans
Freezing coffee beans is neither good nor bad. If you're going on vacation, for example, it's perfectly fine to freeze them like you would bread or any other food you want to preserve. And some experts say there are actually benefits to freezing coffee beans, including a more consistent grind. In fact, Proud Mary in Portland, Oregon, freezes all of its coffee beans because doing so allows them to shatter into an even size, ultimately leading to a better extraction. Other roasters are doing this at competitions, too.
Freezing pre-ground coffee won't diminish the quality of the coffee, nor will it benefit the coffee since ground coffee is already less fresh than whole beans.
4 Best Coffee Canisters 2021
If you want to buy a fancy coffee canister for your counter, these are our recommendations.
Bonus: All of these can be used for storing other food, too.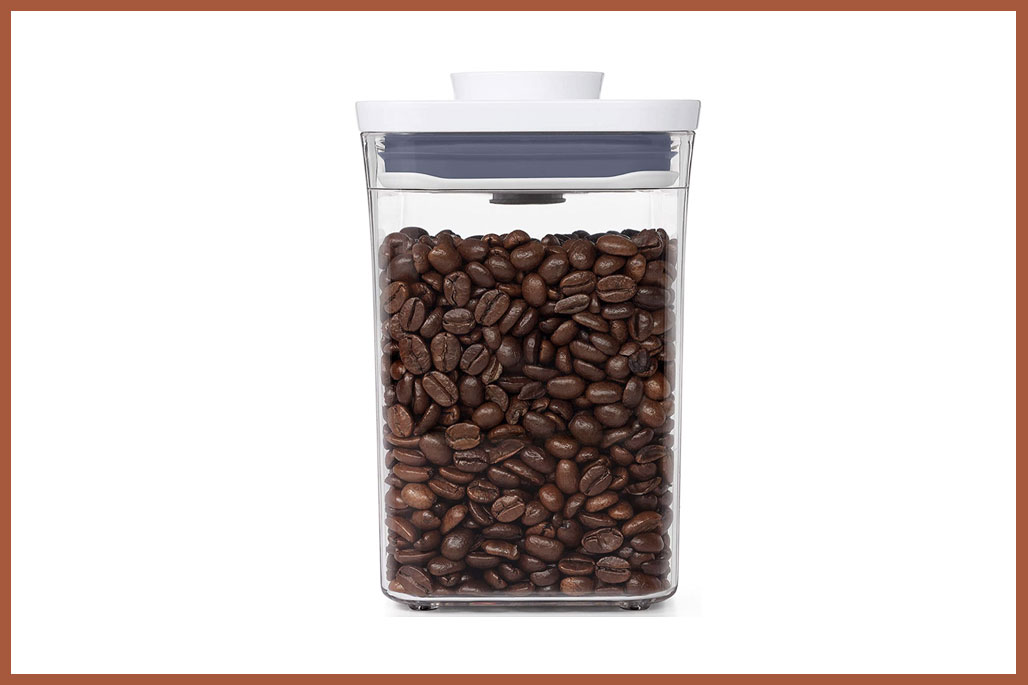 1. OXO POP Containers
These all-purpose containers are great for storing any type of food, from household staples such as flour and sugar to snacks such as nuts and pretzels. And thanks to their airtight 'POP' lids, these sturdy containers are also ideal for coffee bean storage. In fact, OXO makes a dedicated Steel Coffee POP Container With Scoop (though any of the containers work for coffee, and you can also buy the coffee scoop separately). OXO POP Containers are available in various sizes and styles, allowing you to store as much (or as little) coffee as you need.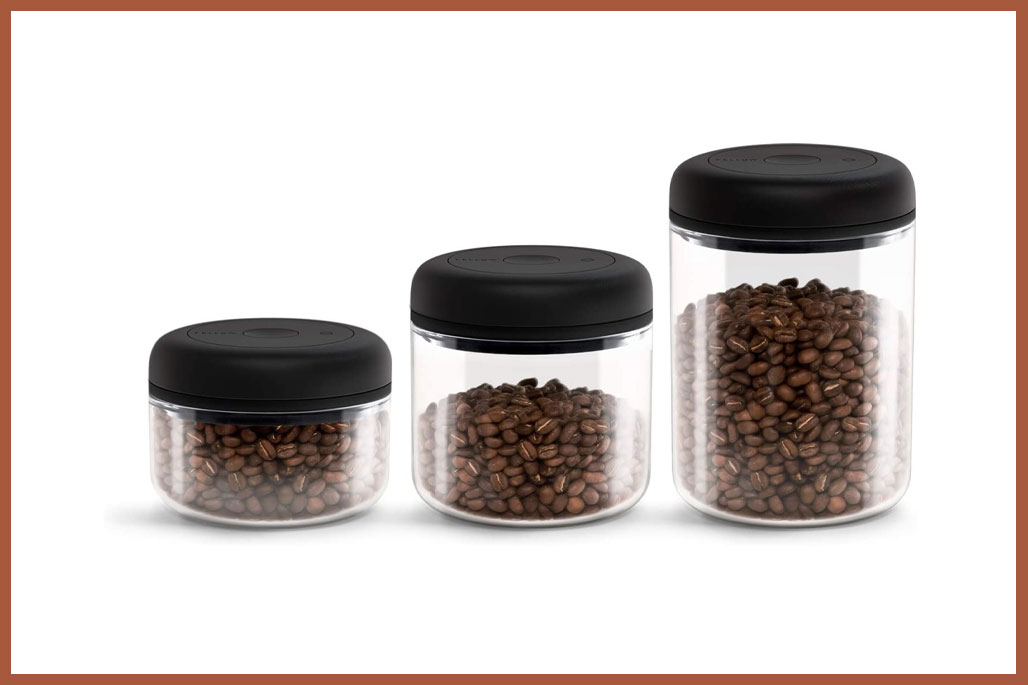 2. Fellow Atmos
If you want to show off your fresh coffee beans (and who doesn't?), we have the coffee canister for you: The Fellow Atmos Vacuum Glass Canister. This super-sleek, airtight container is available in three sizes, and also comes in Matte Black and Matte White. After you've poured your coffee beans into the Fellow Atmos, simply twist the lid back and forth until a green bubble appears, indicating all air has been removed.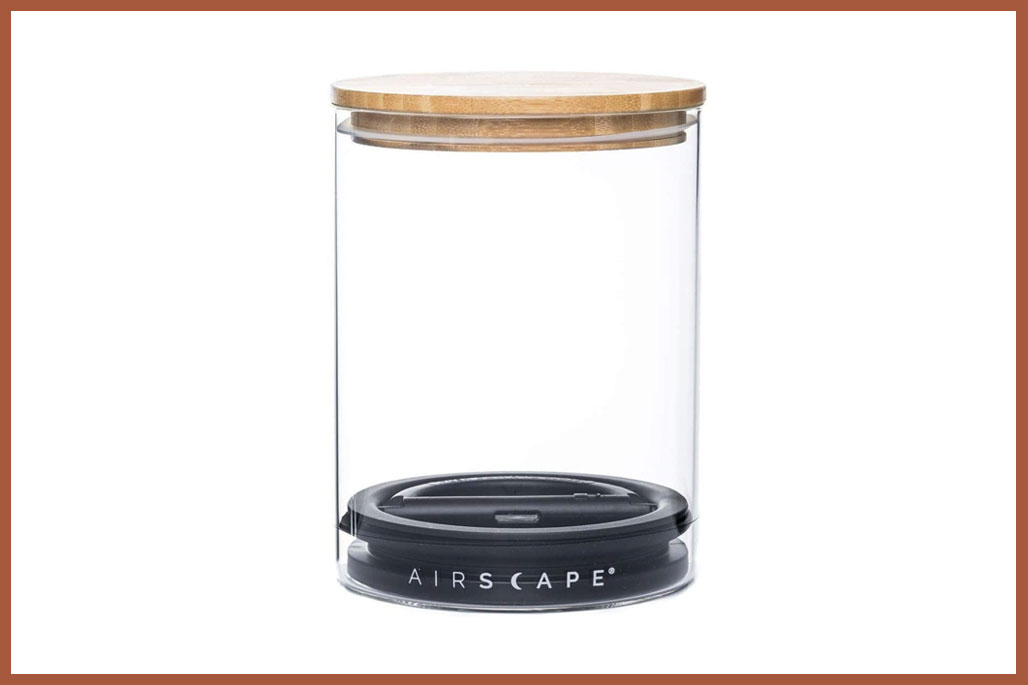 3. Planetary Design Airscape Food Canister
The Planetary Design Airscape container has a patented layout that makes it one of our favorite coffee canisters on the market. It features a plunger lid that removes and locks out air, as well as a two-way valve that eliminates excess air to preserve and protect freshness and flavor. A "swoosh" sound lets you know it's working. The Planetary Design Airscape Food Canister is available in a variety of styles and colors, including a glass version with bamboo lid (pictured above).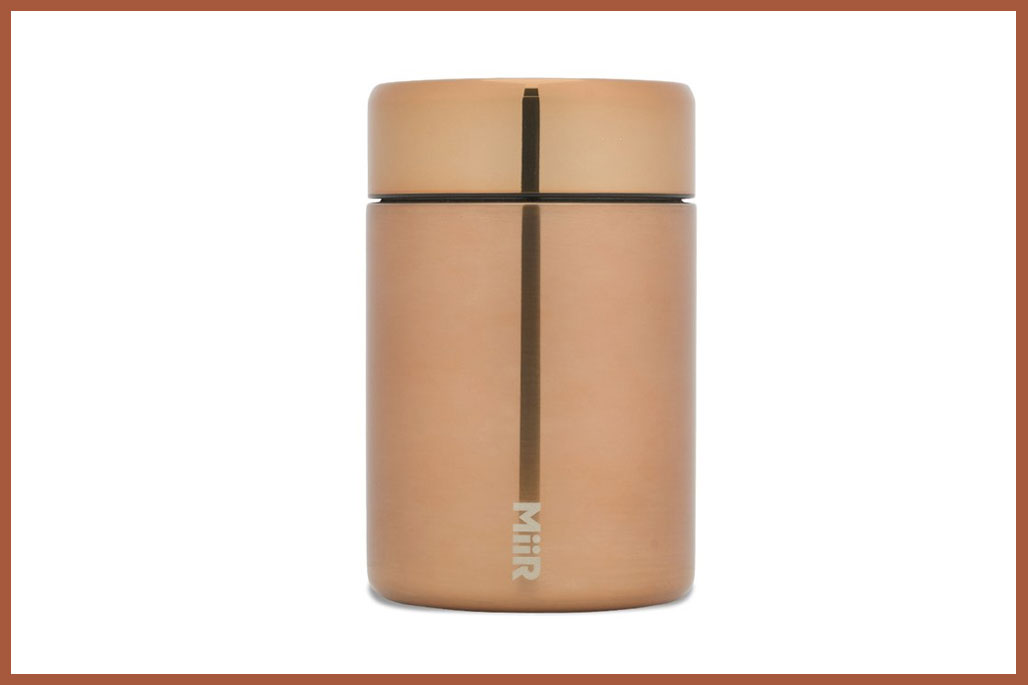 4. MiiR Airtight Container
The MiiR Airtight Container locks out oxygen (and locks in flavor) via an interior, accordion-style seal. Available in White, Black, Stainless Steel and Copper, it's ideal for both home use and travel.
We want to help you make better coffee at home. Our recommendations are our own, and never sponsored. If you see something you love and buy it through our links, we may receive an affiliate commission (thanks for that!).