Start Subscription
Why we know you'll love it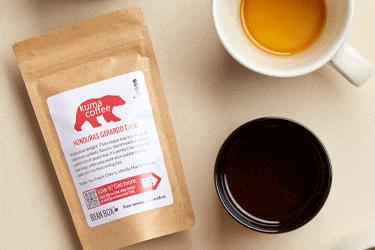 Your VIP Pass to Great Coffee
Exclusive coffees, award-winning roasters, endless variety: Bean Box is your all-access pass to the very best artisan coffees. Discover new roasters, enjoy small-batch microlots from across the globe, and transform your morning cup into a world-class coffee tasting experience.
Expert Curation
Let us be your guide. Every Bean Box coffee is chosen by our curator Maryna Gray, a juror with the prestigious Cup of Excellence. With her expertise, and your sense of adventure, it's never been easier (or more fun!) to dive into the world of specialty coffee.
Top Quality, Peak Freshness
No ifs, ands, buts, or old beans: quality and freshness are our core values. Every Bean Box coffee is roasted to order, packaged with love in Seattle, and delivered fast-- so you can enjoy every cup at peak flavor. Guaranteed.
Order Summary
ORDER SUMMARY
Select options above
Subscribe Now
Plans automatically renew.
Free to cancel any time.
Ratings & Reviews
---
Bryan
Look forward sampling excellent coffee each month.
Bette
Sorry I was disappointed. It isn't the coffee but the price is out of line for the amount of coffee you receive at least in the subscription series I ordered. Please CANCEL my Subscription
Chris
Very nice. Light (for me), sweet, and enough acid to elevate it above a
dark roast
.
Jarrie
Absolutely love ❤️ my subscription! Drinking an afternoon
pour over
while I write this. A beautiful full bodied
light roast
ed coffee ☕️ by Ladro Roasting. Enjoy!
Cassie
Cloud city is my favorite coffee, so much so I want to visit them in Seattle! Highly recommend
Kathy
good flavor, clean flavor, rich but a bit too acidic for me - I would like something smoother
Jeremy
I'm a recent convert from a similar coffee subscription service. I wanted to find something more local and Bean Box fit the bill. I received my first box yesterday and it's exactly what I was hoping for. The only thing I'll miss about my old subscription is that they ship in compostable bags instead of cardboard boxes.
Carol
I have no idea. This was a gift.
Denise
I look forward to receiving this monthly. All the selections have been wonderful so far. Highly recommend to try especially if you like to sample different types of coffee. Service is fast and seamless.
See all Reviews
Coffee Subscription Perks
Exclusive Access
Rare, hard-to-find microlots
Free Shipping
On all plans & orders $30+
Bean Box Credits
5% back to enjoy more coffee
Convenience
Order via Web, app, text
Recommended by...
"The subscription coffee service that's helping me get through the quarantine."
- The Kitchn
Coffee Subscription FAQs
Can I customize the coffees I receive?
Yes, you can customize your Bean Box any time to your preferred taste: light and fruity, medium and chocolaty, dark and toasty, rich and creamy espresso, and decaf. We hand pick coffees from 35 of the world's top artisan roasters, giving us the widest selection of roast profiles and origins, delivered fresh to your home.
How much coffee is in a Bean Box?
The Bean Box Sampler includes 4 1.8 oz bags of coffee (totaling to 7.2 oz), which brews 16-24 cups of coffee. The Coffee of the Month includes 1 12 oz bag of coffee, which brews 24-36 cups of coffee, and can be delivered every month, every two weeks, or every week.
When will I be billed for the monthly recurring membership?
Recurring subscription plans are billed on the Thursday preceding your Bean Box delivery. For monthly subscriptions, this is every four weeks.
How do I pause, skip or cancel my Bean Box subscription deliveries?
You can pause, skip deliveries, or cancel your subscription at any time by logging in to your account at https://beanbox.com/account. Cancellations received prior to 5 p.m. PT on the Thursday preceding your Bean Box shipment will not receive any further charges.
Welcome to Bean Box. If you encounter any difficulty using our Web site, please call us on +1-888-923-8596 or email us at delight at bean box dot com (delight@beanbox.com).